How far does the camera protrude from the iPhone 6 / iPhone 6 Plus?
Apple's dirty little iPhone 6 secret is its protruding camera housing. As Blogger Ben Brooks pointed out, Apple seems ashamed of the iPhone's extra bump and has disguised it on some of the promo pictures posted on Apple.com.


"In other words with clever lighting and placement Apple hides that bump in profile view where it clearly would ruin the clean line and sleek looks. That doesn't make the iPhone 6 bad, but it leaves a bad taste in my mouth. If you are embarrassed about the bump then don't have it, but if you have a bump I think you need to own the bump."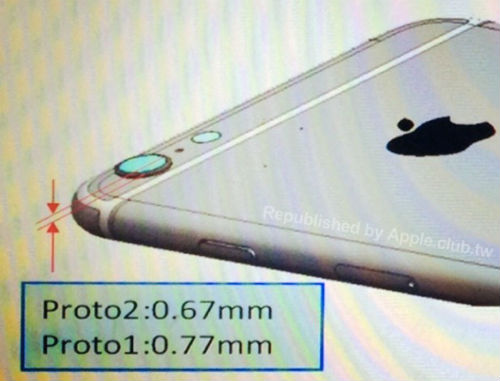 So how far does the camera ring protrude out of the iPhone 6 and iPhone 6 Plus?
A purported schematic of the iPhone 6 released before September 9th shows that the camera housing extends 0.77mm, and hands on reviews of the actual phone claim that the housing is "about a millimeter" thick.
Here's what
Macworld
said about the camera:
"On the back of the device, the most noticeable change is that the camera now extends outward a bit, its lens surrounded by a thin metal ring. It's a subtle change, and you can still place the iPhone flat on its back with a minimum of rocking. But it definitely won't be perfectly level."
Yahoo also said, "the ring around the camera lens on the back protrudes about a millimeter".