How can I adjust the exposure with the Camera App?
The Camera app used to automatically set the exposure depending on the focal point of your picture, which often resulted in the photo turning out too light or too dark. With iOS 8 you can manually change the exposure without changing the focal point.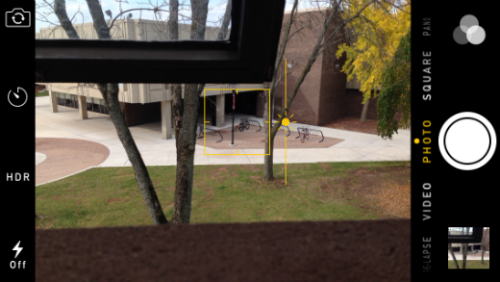 While in the camera app, tap the screen to focus, which brings up a yellow square around the focal point. You'll notice a sun icon either on the right or left of the box (depending on where the box is positioned on the screen). Swipe up or down anywhere on the screen to move the sun up or down, which makes the picture lighter or darker, and should help you produce much better photos.