With Black Friday just two weeks away, many retailers last week started announcing holiday shopping deals on Apple products. Walmart, Best Buy, Staples and Target, among others, will be offering discounts on select iPhone and iPad models, as well as Beats products for the biggest shopping day of the year. Aside from discounts, many of the chains will also offer rebates in the form of gift cards.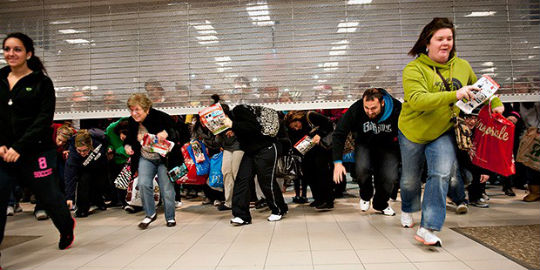 According to a Thursday report from the Wall Street Journal, the Department of Justice has had a program in place since 2007 that uses fake cell phone towers to locate people. The fake towers are actually Boeing-made devices know as "dirtboxes" that are mounted on small aircraft. By flying around and picking up a signal from the target's cell phone, the target's location can quickly be triangulated. According to the DoJ, non-target signals are "let go."
In a related issue, a report from Bloomberg on Saturday noted that trade groups representing a coalition of tech companies including Apple, Google, Facebook, Twitter and Microsoft among others, are lobbying congress to pass a bill (S. 2685) that would make it illegal for the NSA to collect email addresses and electronic communications en masse. According to the group, aside from it being a breach of privacy, the practice has resulted in tech companies losing billions of dollars in foreign contracts. Whether or not the subject will even be debated is set to be voted on by the Senate this coming Tuesday, Nov. 18.
A rumor from Taiwan's Digitimes claims that chip makers are ramping up to begin chip production for the Apple Watch, which is expected to launch in early 2015. Supply chain analysts believe there will be 30 - 40 million units at launch time.
Last Wednesday, Apple's Beats introduced an upgrade to its best selling headphones, the Beats Solo 2. The new
Beats Solo 2 Wireless
headphones offer Bluetooth connectivity and 12 hours of wireless use. They are not yet available, but will retail for 299.95 when they are.
A pair of patents was granted to Apple on Tuesday. One shows the company is interested in updating its device's adaptive brightness controls. In one example, the brightness could be set to change depending on the angle of ambient lighting. The second patent has to do with location based security settings.