How do I use "Reader View" in Safari?
Flashing ads, sidebars cluttered with more ads and polls and links, pop-ups, etc. can be really annoying when you are trying to read an online article on your iPhone or iPad. Apple's Safari browser has a "Reader View" feature that does away with all the nonsense and lets you focus on the text. When you load a web page, if it is compatible with reader view, you will briefly see "Reader View Available" in the address bar, then a list icon on the left side of the bar. Just tap the icon and you'll be in reader mode.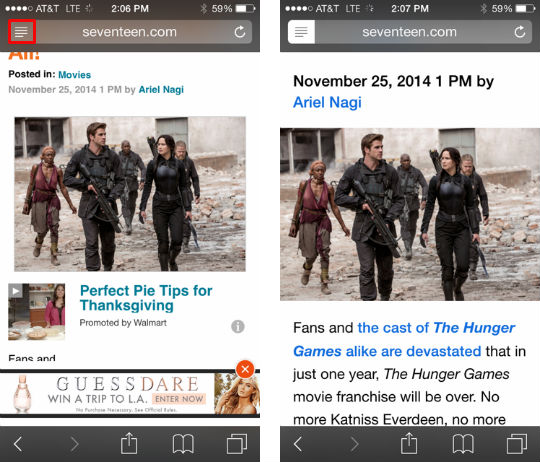 To leave Reader View, tap the list icon again.