How to close Safari tabs in iOS 7 and later?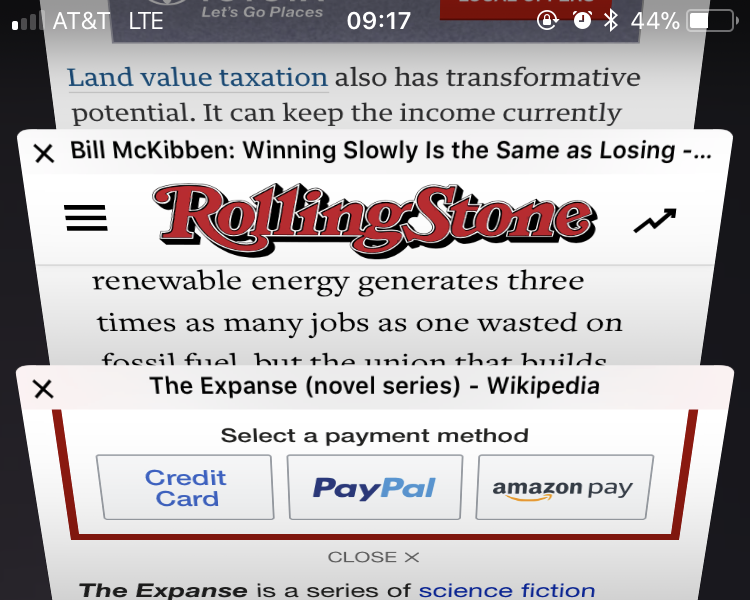 Mobile Safari has a new look, and one of the most useful features is the ability to open more than eight separate browser tabs. Of course eventually you'll want to close some tabs.
You can see all of the open tabs by touching the squares icon in the lower right corner of the Safari screen. Closing tabs used to mean tapping a red X in the upper corner of a tab preview. iOS does include a black X at the top left of each Safari tab page that does the same thing, however this can be difficult to tap in a hurry.
The easiest and quickest way to close a Safari browser tab is to swipe left on the page. The tab will promptly disappear.