Submitted by Frank Macey on
Apple has announced improvements and better functionality in the iOS 5 version of Safari mobile web browser. Did you know you can have all of these features and more without even jailbreaking your iPhone? Two apps get rave reviews and already incorporate the changes coming to iOS 5 later this fall and more. We'll start with the one of the best replacements for Safari, the Atomic Web Browser.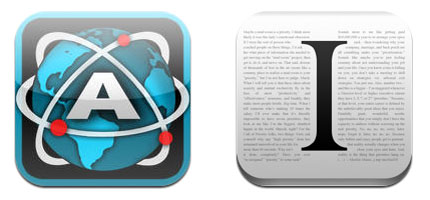 This app is only $0.99 in the Apple App Store, but it packs a punch when it comes to web browsing features you're used to seeing on the desktop. Tabbed browsing is only the beginning. Atomic has a private browsing mode, colored themes, custom gestures and full screen browsing to start.
Atomic even lets you customize the full screen buttons, tracks your downloads, will save web pages and block advertising. If you don't feel like spending $0.99 you can even download a lite version completely free to try before you buy.
One specific feature coming to iOS 5 is the Reader. This promises to take content from Safari and save it to your device in an easy-to-read text format. This functionality already exists in a great app called Instapaper. With this application, available for $4.99 in the App Store, you can save articles for later reading offline. Font and colors can be customized for easy reading and words can be defined right in the app.
Lastly for those looking for a private browsing option in Safari, the app is named Covert however this one is only available on the Cydia jailbreak app store. The Covert tweak gives users an option after hitting the Safari tabs button to enter private browsing mode.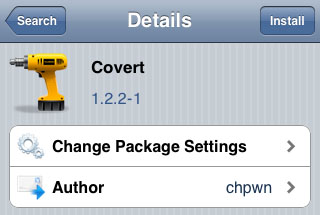 Covert is free but requires that your iOS device be jailbroken with Cydia installed. Private browsing mode will change the interface color so you know it's enabled and blocks Safari History, Cookies, and Search History from being recorded on your device. With one or more of these apps installed on your iPhone, you can start enjoying the improved web browsing capabilities of iOS 5 right now.