Submitted by Fred Straker on
As any photography hobbyist knows, slowing the shutter speed can produce some interesting effects. The technique is also useful in low light situations, to capture more light. The iOS app Slow Shutter! simulates this on the iPhone, iPad and iPod touch with a simple interface. Apple is running a promotion until March 28, offering free downloads of the app.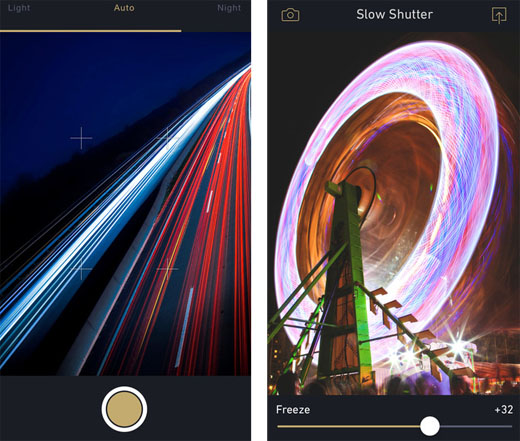 Normally, Slow Shutter! runs $1.99 on the App Store. In order to get a free copy, iOS users must redeem a gift code through the Apple Store app. The Apple Store app is free, and provides access to Apple products and mobile shopping directly on iOS devices. Once installed, follow these steps to take advantage of the promotion and download Slow Shutter! for free: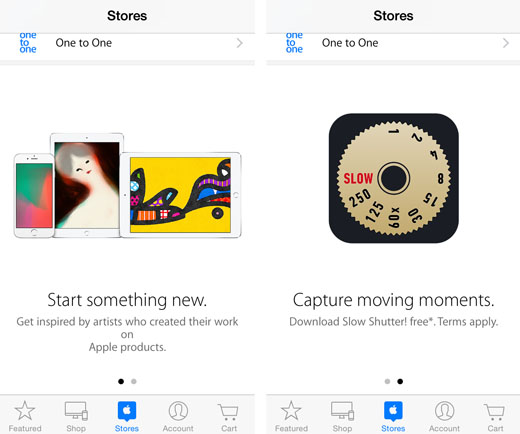 1. Open the Apple Store app
2. Tap the Stores button on the bottom menu
3. Scroll down to the bottom of the page
4. Swipe left to reveal the "Capture moving moments" page
5. Tap the Slow Shutter! icon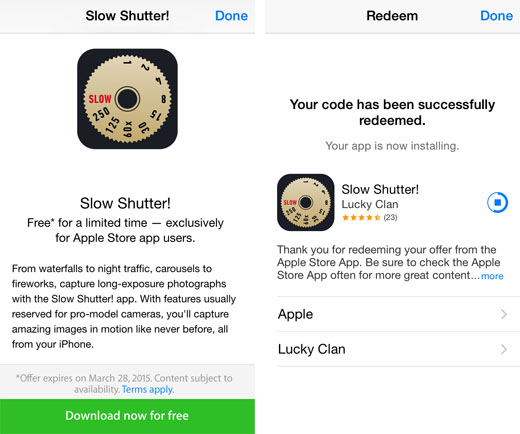 6. Now tap the green button marked "Download now for free"
7. Touch Continue to go to the App Store
8. Sign in with your Apple ID if prompted
9. Touch Redeem in the upper right corner
10. Slow Shutter! will install to your device
Slow Shutter! makes a nice addition to any iOS photographer's app collection, especially for free. Three shooting modes will capture low-light situations, light trails, and moving objects with ease. Just remember, a tripod is recommended to reduce camera shake. From the app developer:
Capture Long-Exposure photographs with Slow Shutter! Create beautiful photos of moving objects with features usually reserved for expensive DSLRs. Version 2.0 was designed from the ground up, we used feedback from users and experts to create the highest performance Slow Shutter app ever.