Submitted by Fred Straker on
Apple has chosen ProCam 2 as its App of the Week, in the Featured section of the iOS App Store. ProCam offers a variety of souped up photography tools that normally cost $1.99. Officially titled ProCam 2 - Camera and Photo / Video Editor, users have rated all versions of the app with a total of 4.5 out of 5 stars.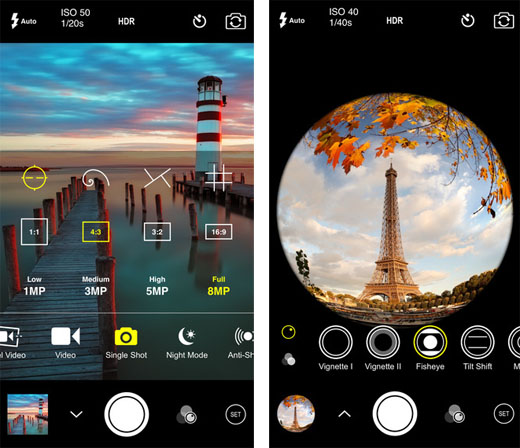 ProCam is iOS 8 ready, with an extension for its custom editing tools to be used directly in the stock Photos app. The list of features is extensive, including a slew of shooting modes, manual camera controls, lenses, filters, adjustment tools and a frame by frame video timeline. To top it off, the iPhone 5s and later can get 4K video support with a $4.99 in-app purchase.
ProCam has way too many features to be listed here, but iTunes has the details. Slick interface design, 17 live lenses and 50 live filters are the tip of the iceberg, making ProCam a healthy addition to any iOS photographer's arsenal. At the price of free until this Thursday, it's definitely worth checking out.
ProCam 2 can be found on iTunes, free for a limited time. Version 5.0.1 comes in at 37.1 MB and requires iOS 7.0 or later. The app has been optimized for the iPhone 6, and the iPad version ProCam XL 2 is available here.