Submitted by Frank Macey on
After a short hiatus from the App Store, VLC media player will again be available for iOS installation. The app returns to Apple mobile devices with several enhancements and new features. The app was first pulled over licensing issues in early 2011, and did not resurface until mid-2013.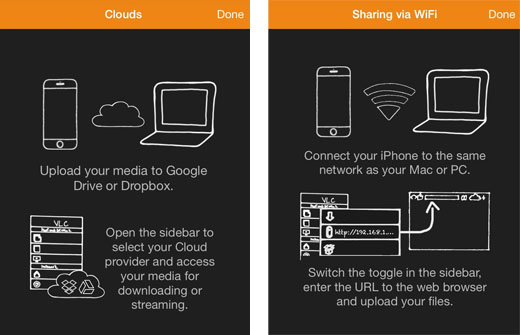 The same thing happened one year later, with VLC disappearing from the App Store yet again in mid-2014. Now version 2.4.1 of the video player promises to resolve the licensing issues, bringing with it iPhone 6 and iPhone 6 Plus optimizations, in addition to AirPlay, passcode lock, and folder support.

Media files can be streamed or transferred to VLC using Wi-Fi, iTunes, or cloud providers such as Dropbox or Google Drive. VLC is known for its versatility across different platforms, and for its ability to play various types of files. The new version of the iOS app can be used on the iPhone, iPad or iPod touch as long as iOS 6.1 or later is installed.
VLC will soon roll out on the App Store globally. In the meantime, users who have previously downloaded VLC can grab the app under App Store -> Purchased.