Submitted by Frank Macey on
Video sharing site Vine has announced a high quality format for bigger and better Vines. Initially launched in January 2013, the iOS app has received several updates. In the latest version, six-second looping clips known as Vines have been upgraded from 480p to 720p resolution.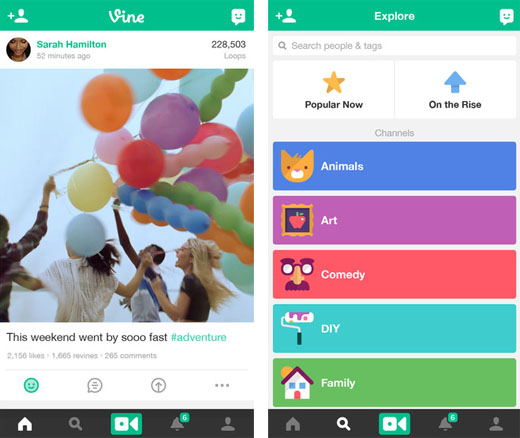 iPhone owners will be able to take advantage of the upgrade immediately, with 720p coming to Android devices soon. Twitter acquired Vine shortly before its initial release, and the company continues to improve the service. An update released just last month gave the Vine app Background App Refresh capability, which makes it possible to watch already downloaded Vines without a data connection.
Twitter also recently launched Periscope, a live video broadcasting app similar to competitor Meerkat. Periscope has already made news by carrying live feeds of an explosion in New York city.
Vine is free on iTunes
and requires iOS 7.0 or later for installation.