Submitted by Bob Bhatnagar on
In one example of a dramatic reversal of App Store policy, Apple has finally accepted two third-party Google Voice iPhone applications after rejecting the apps over a year ago. The apps are named GV Mobile+ and GV Connect, each available on iTunes to US users for $2.99.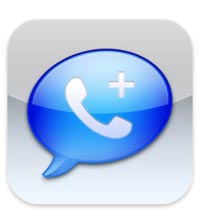 The official Google Voice app remains in limbo, with Google claiming in a letter to the FCC that Apple rejected the app. Apple stated that it was reviewing the app but the company hasn't updated the status of its review in the past year. Google Voice duplicates dialing and telephony features built into the iPhone.
All Google Voice apps were removed from the App Store by Apple in July 2009. Google subsequently released a web-based Google Voice application for iPhone users. When asked by AppleInsider if Google would re-submit its Google Voice app the company was noncommittal. "We currently offer Google Voice mobile apps for BlackBerry and Android, and we offer an HTML5 web app for the iPhone," a Google spokesperson was quoted saying. "We have nothing further to announce at this time."
GV Mobile+ gives users access to the features of their existing Google Voice account right on the iPhone. The app initiates a secure connection with Google and sends commands to execute specific tasks. Using the iPhone app numbers can be dialed, SMS messages sent, calls forwarded, voicemails played back and more. Google Voice makes it possible to have one phone number that dials all of your phone lines, automatically transcribed voice messages, and free calling in the US and Canada.
Analysts expected Google Voice to give Skype a run for its money when the service first test launched in March 2009 and went public three months later. Google describes the service as an "enhanced call management application."