Submitted by Frank Macey on
It may seem like the App Store is everywhere, but Apple is still rolling out the service to various countries around the globe. The latest batch of 32 countries received App Store access last Thursday. Apple followed through on its WWDC announcement to add the countries, putting the total at 155.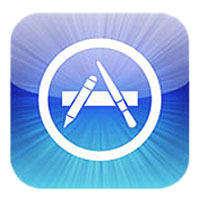 Last time we counted, there were 196 countries in the world. For those who don't feel like doing the math, this means Apple still has work to do to bring the iOS App Store to the remaining 41 countries on the planet. In the meantime, the App Store now offers 650,000 individual pieces of mobile software.
Apple has a database of 400 million iTunes accounts all linked to credit cards, making it easy to send money to the company for each App Store purchase. The company has already paid app developers $5 billion for their efforts, after pocketing their cut of 30 percent.
Countries that received App Store access last Thursday include the following:
Albania, Benin, Bhutan, Burkina Faso, Cambodia, Cape Verde, Chad, Republic of the Congo, Fiji, Gambia, Guinea-Bissau, Kyrgyzstan, Laos, Liberia, Malawi, Mauritania, Federated States of Micronesia, Mongolia, Mozambique, Namibia, Nepal, Palau, Papua New Guinea, São Tomé and Príncipe, Seychelles, Sierra Leone, Solomon Islands, Swaziland, Tajikistan, Turkmenistan, Ukraine, Zimbabwe