Submitted by Bob Bhatnagar on
In one example of a dramatic reversal of App Store policy, Apple has finally accepted two third-party Google Voice iPhone applications after rejecting the apps over a year ago. The apps are named GV Mobile+ and GV Connect, each available on iTunes to US users for $2.99.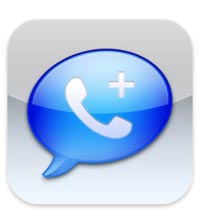 The official Google Voice app remains in limbo, with Google claiming in a letter to the FCC that Apple rejected the app. Apple stated that it was reviewing the app but the company hasn't updated the status of its review in the past year. Google Voice duplicates dialing and telephony features built into the iPhone.