Submitted by Fred Straker on
Everyone has an opinion on the new Instagram icon. Version 8.0 has been released to the public, and with it a bevy of comments thanks to its cosmetic changes. After five years, Instagram has also changed up its user interface throughout the app. Users of the latest version will be presented with a flat, black and white interface that the company says "puts the focus on your posts" while keeping features in the familiar places.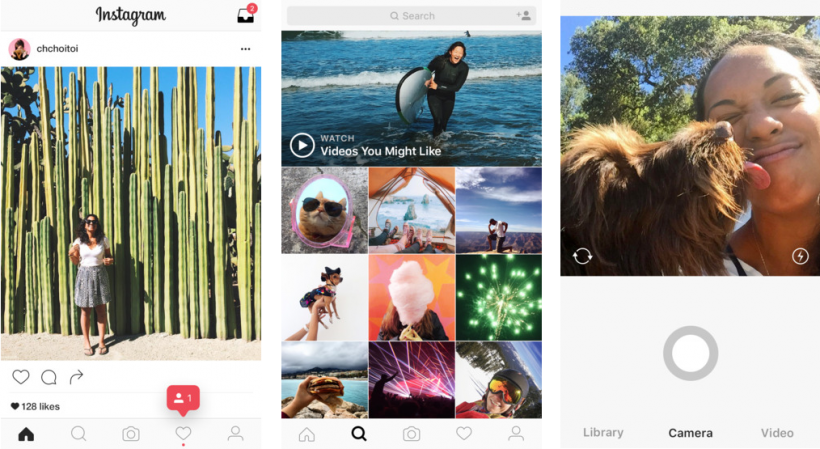 The changes were previewed to a limited group of Instagram users in April before rolling out to everyone with the most recent app update. The flat, monochrome interface is designed to enhance content and recede into the background, allowing photos and videos to deliver color to the community. Notably missing are the blue bars.
Back to the icon, which seems to be the most controversial change. While Apple ditched skeuomorphic design with iOS 7.0 some time ago, the retro Instagram icon has a special place in many iPhone and Android users' hearts. After sticking it out for three years, Instagram finally threw in the towel.
According to Instagram, the "updated icon stays true to the camera and rainbow" from the original app icon. There's no doubt the camera shape is still visible, however the obnoxious color gradient in the background hardly evokes the rainbow in the old icon. Derision for the design change isn't universal. The icon can mesh well with the iOS home screen, and does meet Instagram's stated goal to deliver a more modern app icon.
Love it or hate it, the new Instagram is here to stay. Instagram 8.0 is available free on the App Store, and requires iOS 7.0 or later to install.