Submitted by Sammy Snyder on
Bandai has released a video for its new Crazy Case for the iPhone and it is blowing up the internet. The iPhone 6 case is a reproduction of Marty McFly's DeLorean time machine from the popular Back to the Future trilogy. The tiny DeLorean comes with flip out front wheels so users can access their camera and volume buttons, and it lights up whenever there is a call.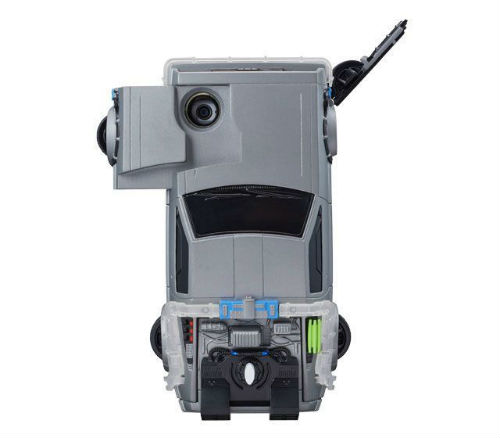 Bandai is now accepting pre-orders for the case and it can be yours for only 5,940 yen or around $50 USD. The case will start shipping in June.
This year marks the 30th anniversary of Back to the Future, which was released in 1985. The second film also takes place in October 2015 when McFly and his girlfriend, Jennifer Parker, go to the future with "Doc" Brown. Several celebrations have been announced such as an immersive 30th Anniversary screening in Los Angeles hosted by Secret Cinema, a book release and other planned fan celebrations around the world.