Does Apple Watch have a Lightning port?
No, the Apple Watch does not have a Lightning port.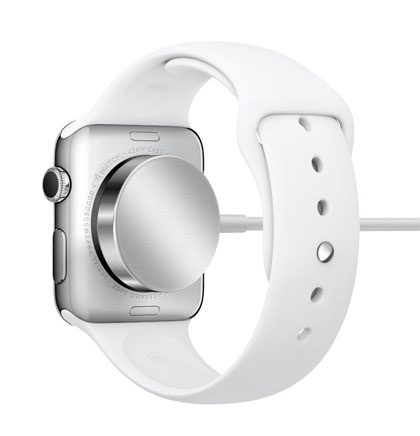 Rumors that the Apple Watch included a Lightning connection hidden under the band have been debunked. Apple Watch prototype units may have included the feature for testing purposes.
However, production models do include six brass, round contacts embedded in holes that can be seen when the Apple Watch band is removed. The purpose of these contacts has not been confirmed.