How much do Apple Watch bands cost?
Apple will launch the Apple Watch with six different band types using a proprietary connection system that locks to the case.
Note that Apple Watch comes in two sizes, and there are a variety of price points depending on the design of the band.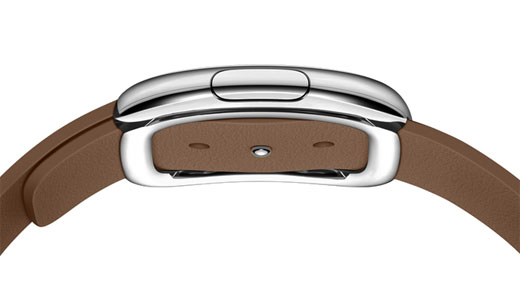 Here is a list of initial release Apple Watch bands and price information:
Link Bracelet - $449.00
Modern Buckle - $249.00
Classic Buckle - $149.00
Milanese Loop - $149.00
Leather Loop - $149.00
Sport Band - $49.00
Gold versions of some bands, including the Modern Buckle and Classic Buckle are significantly more expensive, and will only ship with Apple Watch Edition.