Submitted by Frank Macey on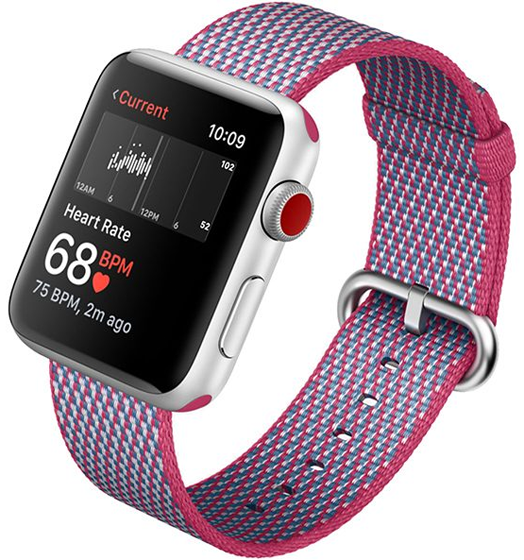 A report released by IDC shows increasing growth in the wearable devices market, with Apple taking the lead in 2017. IDC estimates that Apple sold eight million Apple Watch units during the last quarter of the year, catapulting the device to top selling status in the wearables segment.
In fact, one in every five wearable devices sold in the fourth quarter of 2017 was an Apple Watch. Customers are snatching up the Series 3, which offers full cellular connectivity without a nearby iPhone. The closest competitors were Fitbit and Xiaomi, which sold 5.4 million and 4.9 million units respectively during the same time period.
Garmin followed with 2.5 million units, while Huawei clocked 1.6 million devices sold at the end of the year. All other manufacturers combined sold around 15.6 million units, comprising a 41 percent market share. Apple's slice of the pie during Q4 2017 comes out to a whopping 21 percent. Most notably, Apple Watch sales surged over 57 percent year-over-year.
When it comes to smartwatches alone,
MacRumors
found that Apple Watch made up 61 percent of worldwide shipments in the fourth quarter. Samsung was the closest competitor, trailing Apple with just over eight percent of smartwatch sales. Garmin was close behind, shipping just over seven percent of smartwatches during the same time period.
Apple's sales of an estimated 17.7 million Apple Watch units in 2017 was a higher number than all other smartwatches combined. Apple solidly beat the competition by 2.1 million units, and is currently the largest watchmaker in the world.