How do I turn off the Apple TV?
If you are new to the Apple TV, it isn't obvious how to turn it off. There are several ways you can turn off the device:
1. The quickest way to turn off the Apple TV, aside from unplugging it, is to hold down the Play/Pause button for about three seconds. This only works from the main menu screen. If your Apple TV has an older software version (before iOS 5.1), hold the Select button instead (the center circle button).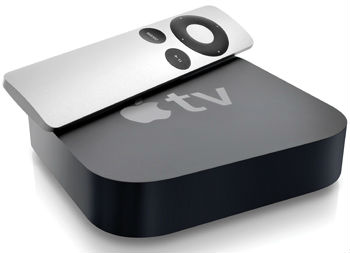 2. From the main screen go to Settings, scroll down and select "Sleep Now."
3.
By default the Apple TV will sleep after one hour of inactivity. You can change this by going to Settings -> General -> Sleep After. You can then change it to Never, 15 minutes, 30 minutes, 1 hour, 5 hours or 10 hours.
To wake up the Apple TV, simply hit any button on your remote.