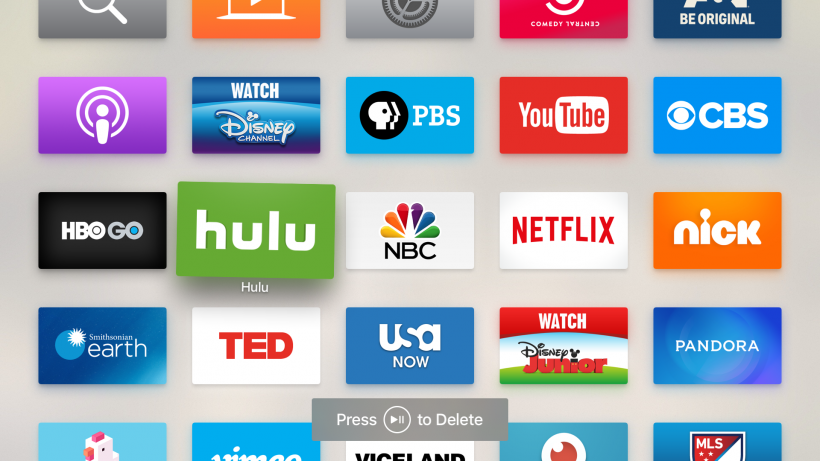 Moving app and game icons on the Apple TV home screen is much like the process on iPhones and other iOS devices. To move an app on the tvOS home screen, follow these steps:
1. Using the Siri Remote, select the app icon you want to move
2. Press and hold on the Siri Remote Touch surface until the icon wiggles
3. Swipe on the Touch surface to move the icon to a new location
4. Tap the Touch surface to stop wiggling and lock in the new location
Apps and games can be rearranged on the Apple TV home screen at any time, and will retain their new positions when the device is turned on.