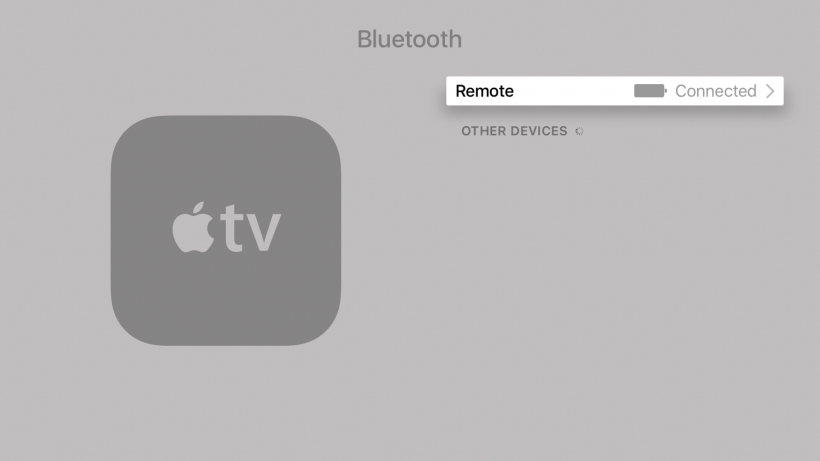 The Siri Remote included with the fourth generation Apple TV has a built-in lithium ion battery. While the battery life of this remote can be months between charges, heavy gamers and others with paired Bluetooth accessories may want to check battery life remaining before seeing a warning from tvOS. To check the battery life remaining on connected devices, such as a gaming controller or Siri Remote:
Navigate to Settings -> Remotes and Devices -> Bluetooth
Select the Siri Remote or other device to check
The battery level will be displayed for each paired remote. When the level is low, charge the Siri Remote with the included Lightning to USB cable.