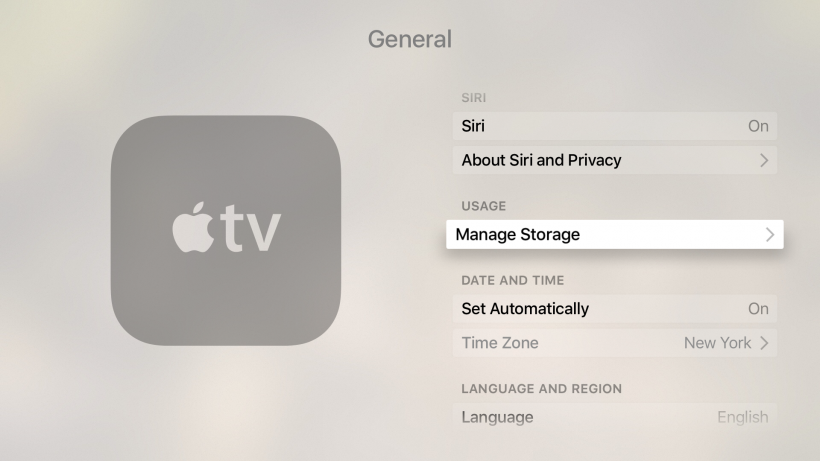 The fourth generation Apple TV comes in two different models, with 32 GB or 64 GB of on-board storage space. Regardless of which model you have, at some point the apps and games loaded onto tvOS will occupy much of the storage space available. To keep tvOS running properly, there must be some free space.
To check and see which apps are taking up the most storage, follow these steps:
Navigate to Settings -> General -> Manage Storage
Currently installed apps are listed along with space used
Apps can also be deleted right from the Manage Storage screen by choosing the trash can icon next to the app or game.