Submitted by Frank Macey on
Ever since the first pong video game, tennis has been a classic way to play with friends. Developer Happy Labs has hit pay dirt with their Apple TV game Happy Tennis. Anyone familiar with Wii Sports will instantly recognize the style of gameplay here. Happy Tennis supports up to four players at the same time, just be sure to make enough room in front of the TV.
One of the coolest features of Happy Tennis is the free Happy Remote app for iPhone. Player one always uses the Siri Remote. Additional players can simply download the remote and use their iPhone as a tennis racket.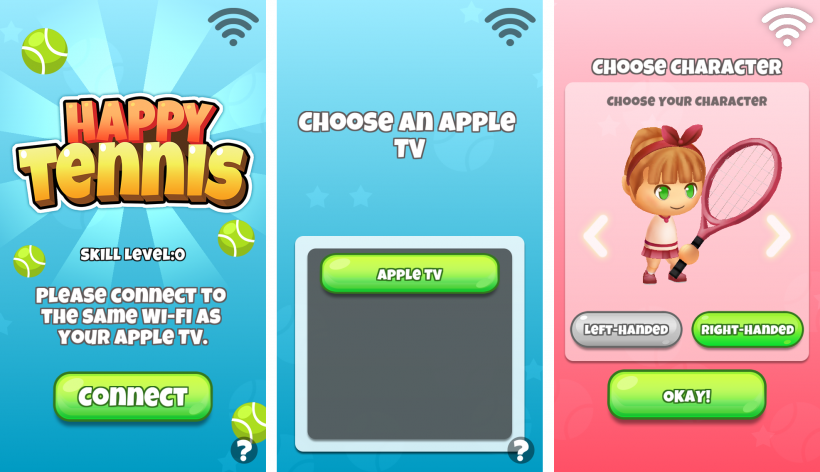 Linking up a second, third or fourth player takes seconds. Just make sure the iPhones are connected to the same Wi-Fi network as the Apple TV. Once connected, players can select their character right on the iPhone.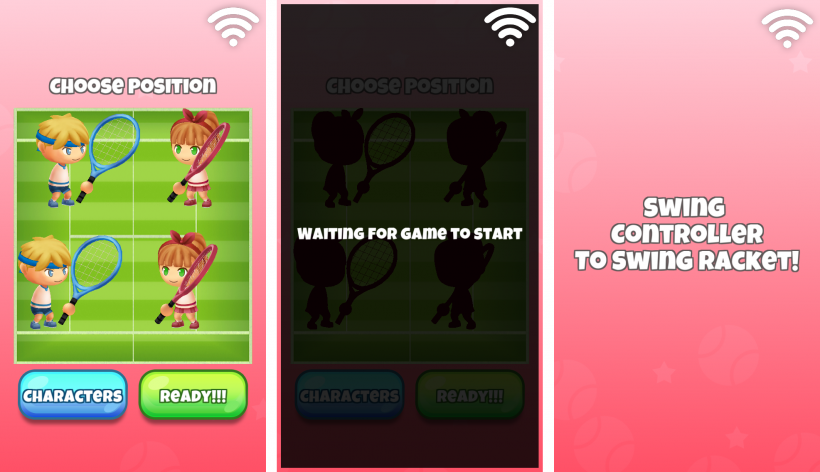 When the game starts, swinging the racket works exactly like it does on the Siri Remote. As expected, Happy Labs recommends using a strap to prevent the Siri Remote or iPhone from flying across the room, in the event that players lose their grip in the heat of the moment.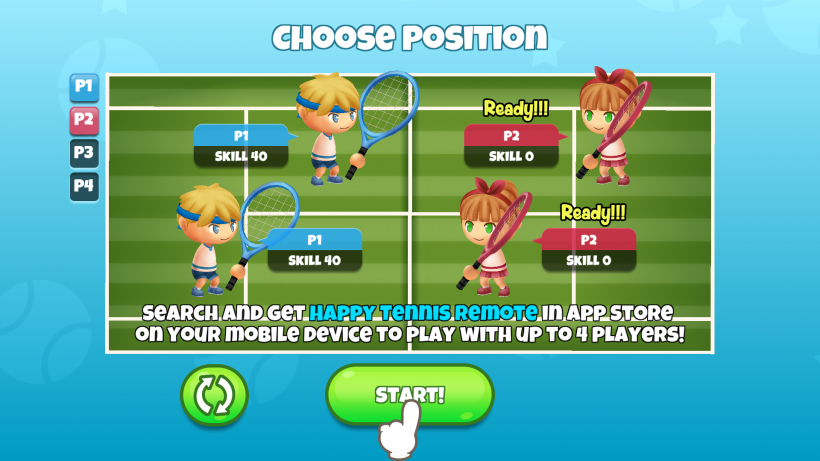 Player one will serve first, and if multiple games are selected, players will alternate serving at the beginning of each new game. To toss the ball into the air, click the Siri Remote and swing the racket. iPhone users can simply swing the racket to get started. In single-player and two-player mode, each player controls both the front and back players on the court. The game responds automatically based on the location of the ball.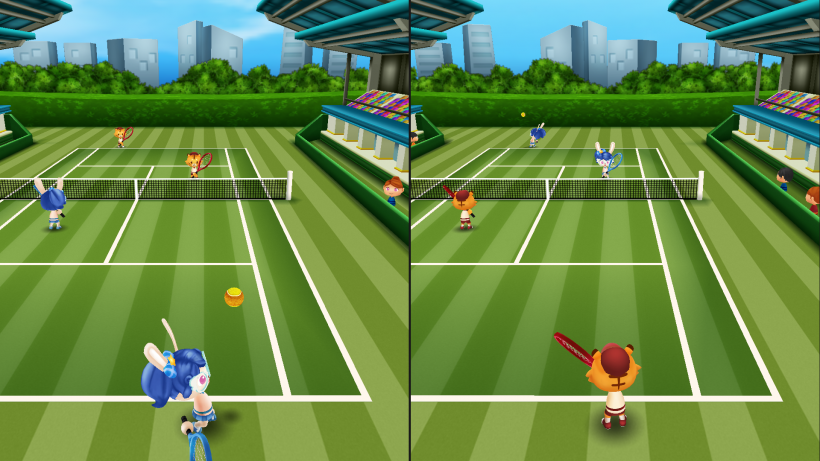 Both the Happy Remote app and the Siri Remote were quick and responsive, making Happy Tennis absolutely fun to play with two players. There are a few avatars to choose from, and the graphics suit the light-hearted nature of the game. After each point scored there's an automatic replay, which can get old. Luckily, all it takes is a click on the Siri Remote to bypass the replay and bring up the next serve.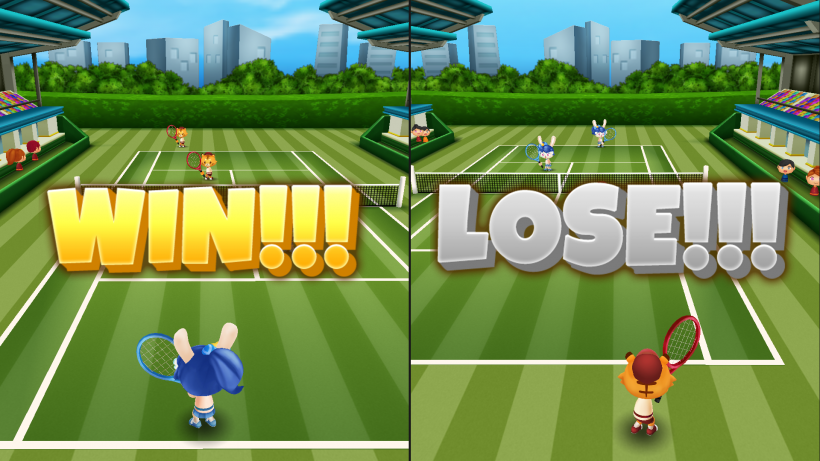 The more you play, the higher your skill level will go. A graph charting your progress will display after the games are complete, with the goal of "Pro" represented by a magenta line. In any case, there's nothing quite like beating your opponent and seeing the Happy Tennis win screen.
Happy Tennis: Party Game is available on the App Store for tvOS 9.0 or later. Apple TV owners who like this type of game, or are looking for a Wii Sports alternative shouldn't hesitate to grab this game for $3.99. Happy Tennis works as advertised and is incredibly fun to play.