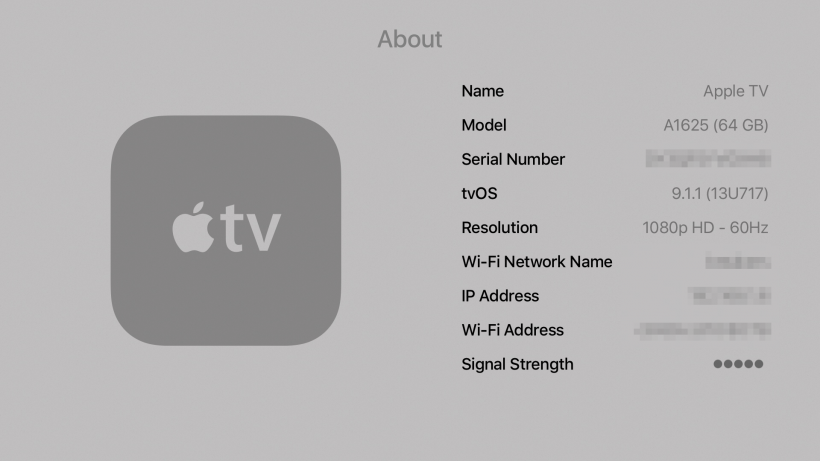 Once the Apple TV is connected to a local network, apps and games can access data and stream content to the connected display. For those looking to troubleshoot or who need to find out the IP address currently assigned to their Apple TV running tvOS, follow these steps:
1. Navigate to Settings -> General -> About
2. The current IP address is listed on the right side of the screen
The About screen also contains system information such as the network name, current firmware version, model, serial number, resolution, and Wi-Fi network details.