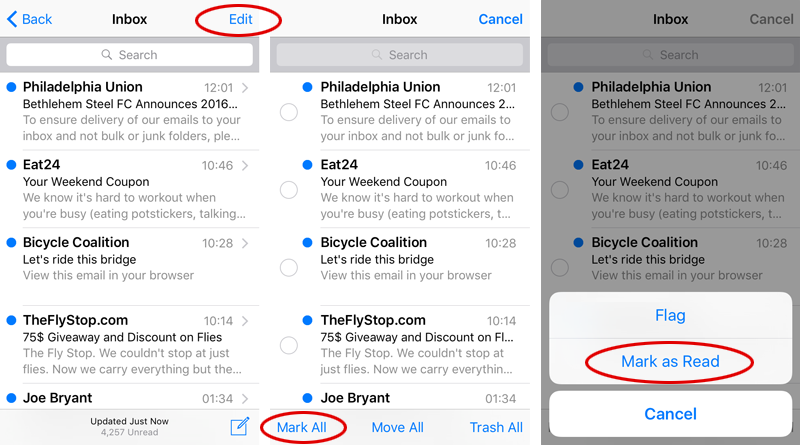 Sometimes the Inbox takes control, and unread messages pile up. If you're an iPhone, iPad or iPod touch owner who is tired of seeing hundreds or thousands of unread messages on the iOS home screen, Mail has new features that can help. Gone are the days of individually tapping or swiping on each individual unread email message.
To quickly mark all messages in a Mail folder as read follow these steps:
1.
Navigate to the email account and Inbox or folder you wish to mark read.
2.
Select Edit from the upper right corner.
3.
Select Mark All.
4.
Confirm by tapping the Mark as Read button.
Now the email messages are marked as read, clearing any notifications. The email messages are not moved or deleted.