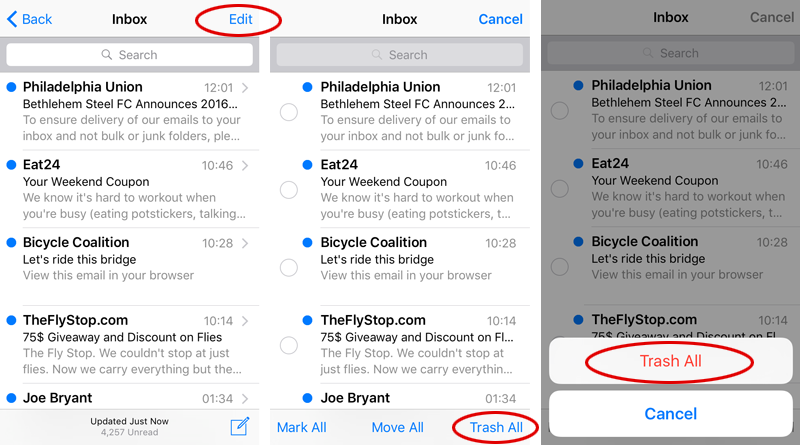 Clearing out an Inbox or folder in the iOS Mail app does not require a slew of swiping or tapping. Among the enhancements to the native Mail app on iPhone, iPad and iPod touch is the ability to empty out an entire email folder at once. To immediately trash all messages follow these steps:
1. Navigate to the email account and Inbox or folder you wish to clear out.
2. Select Edit from the upper right corner.
3. Select Trash All.
4. Confirm by tapping the Trash All button.
Whether or not the messages are
moved to a temporary trash folder or archived
will depend on the Mail settings. These can be changed under Settings -> Mail, Contacts, Calendars ->
Account Name
-> Account -> Advanced -> Move Discarded Messages Into.