Submitted by Thomas Estilow on
How long have we been hearing about Flash coming to MobileSafari? Why is Flash installed on 98% of desktops and 800 million mobile devices, yet not one is an iPhone? Apparently it has been in development since June 2008. Apple was unhappy with the limited old Flash Lite, and the full version would suck up too many resources on the already battery-strapped iPhone.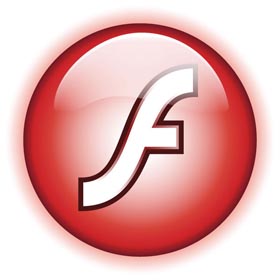 We were expecting a release in September 2008, however somebody must have decided that version of the iPhone Flash wasn't good enough for release. Adobe's CEO, Shantanu Narayen said, "The onus is on us to deliver." What was billed as a collaboration between Apple and Adobe now sounds like an Adobe responsibility. Necessity is the word that comes to mind if you're an iPhone user.
Narayen also called the project a "hard technical challenge," and even as late as March 2008 it sounded like Steve Jobs was against the idea entirely. It could be possible that the introduction of robust Flash on the iPhone would allow access to many web-based applications that could cannibalize Apple AppStore business. However, this would depend on flawless performance of full-featured Flash in MobileSafari.
Is it possible? Sure. Likely? Cross your fingers. It's hard to imagine a site like Hulu working properly on the iPhone (although it's a very pleasant dream). The fact is that Adobe never really optimized Flash for OS X. Not on your desktop, and certainly not on your iPhone. This is overdue.
Adobe Flash also faces the added competition of Microsoft's Silverlight, which delivers video and is used on desktops and mobile devices. Apple already uses SproutCore technology for MobileMe, which could also potentially compete with Flash.