Update: Complete Mortys Checklist and tips on collecting Mortys
There is a sign post in one dimension of Pocket Mortys that mentions looking around for rare Mortys, but there doesn't seem to be any indication of which Mortys are rare or how many rare Mortys exist in the game. The Morty Deck is no help, so players will need to rely on each other to figure out who are the rare Mortys.
Please let us know in the comments below if you have found any rare Mortys and where and how you found them.
Update #1:
Click
here
to learn more about the Egg Morty and how to hatch the rarest Morty of them all.
Update #2: Besides Egg Morty, who receive as a reward for finsihing a side quest and have to hatch, the rest of the rare Mortys seem to be just out and about in the wild. The best way to catch rare Mortys is to keep exploring different maps without advancing to the next level. You can also combine duplicate Mortys to create more advanced Mortys. Check out our Morty Combination Guide here, and few pictures of rare Mortys we have come across during our adventures posted below. Warning Spoilers Ahead!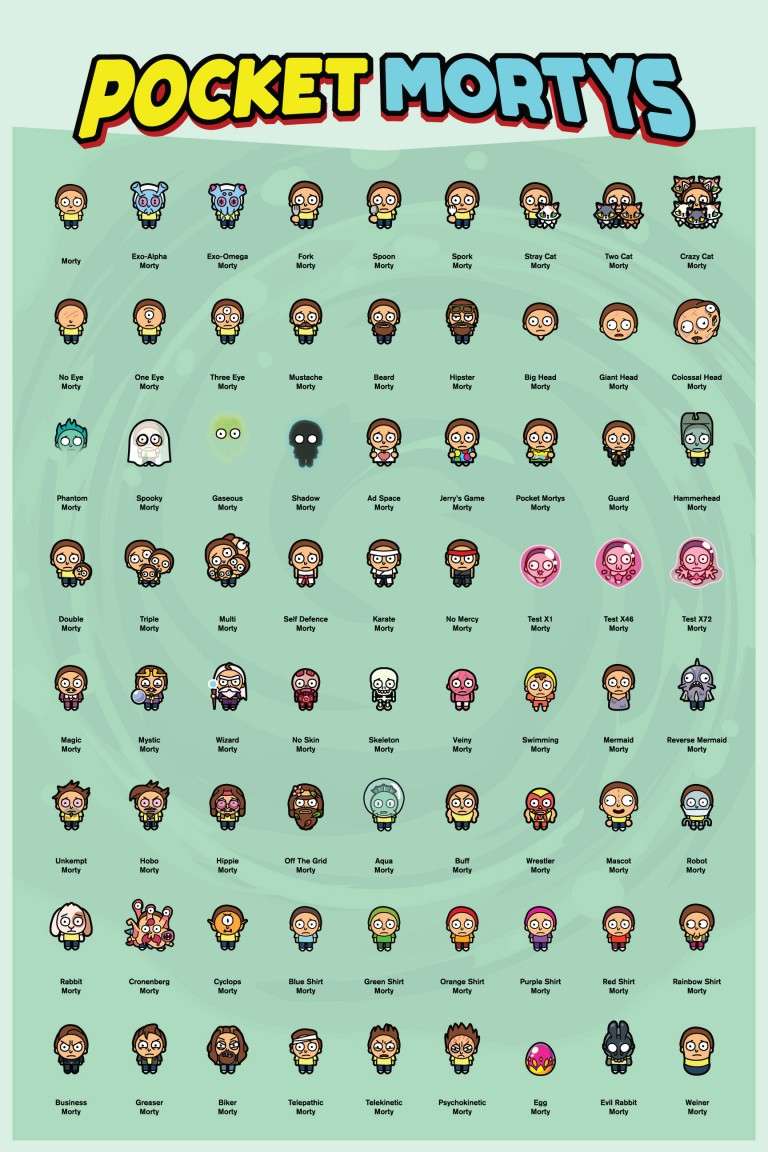 Rare Mortys