Since Apple first launched built-in panoramas with the iPhone 5, the feature has been refined. The basic process of taking a PANO shot has remained the same. Some may be asking specifics about the iOS Camera's PANO mode, such as how much of a scene can actually be captured?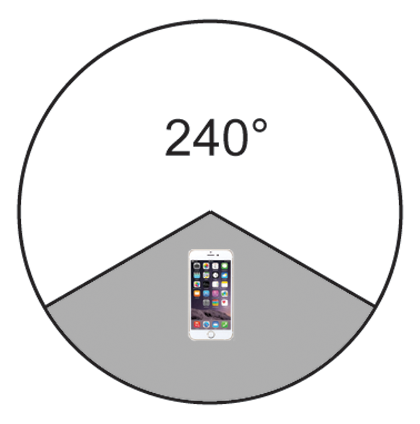 The maximum field of view captured by an iOS panorama is 240 degrees.
Smaller panoramas can be captured by tapping the record button before the entire 240 degree field of view is complete. When the maximum size for a PANO image is reached, the iPhone camera will automatically stop recording.