Submitted by Marshall Walker on
The young German fashion tech-label, WRBLS has launched a Kickstarter for its first line of "fashionable and functional" Apple Watch sport bands. WRBLS was created due to the lack of individual and affordable bands offered by Apple. The WRBLS team believes the Apple Watch is more than just a device that you wear on your wrist, and that it"represents a unique lifestyle and constitutes a sophisticated fashion item that lets its users stand out from the crowd." This is why the fashion tech-label has decided to use Kickstarter to launch its first three collections: Urban Stylers, Business Casual and Sporty.
The Sporty line features six different textiles which promise to be both suit and sport wear compatible. The Urban Stylers includes five different pattern options and the Business Casual offers three prints that are suitable for the office and night outs on the town. Each band is crafted from high-performance silicone polymer and are tear-proof plus water and sweat resistant. The bands utilize their own pin-and-tuck closure system for convenient swapping. The WRBLS team promises that every band is "crafted with great love for detail" and that they are "manufactured with German care for quality."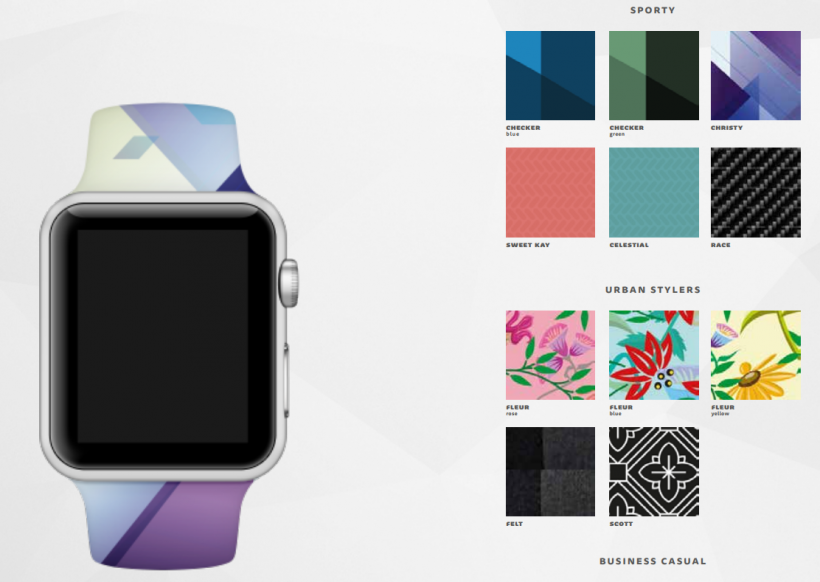 The WRBLS Kickstarter campaign is now live. They're trying to reach $39,268 in 30 days. Perks include receiving any band of your choice for €30 all the way up to €5,000 for the opportunity to create your own design. If you have been dissatisfied with the various third-party Apple Watch bands on the market then you might want to check out the campaign and get involved.