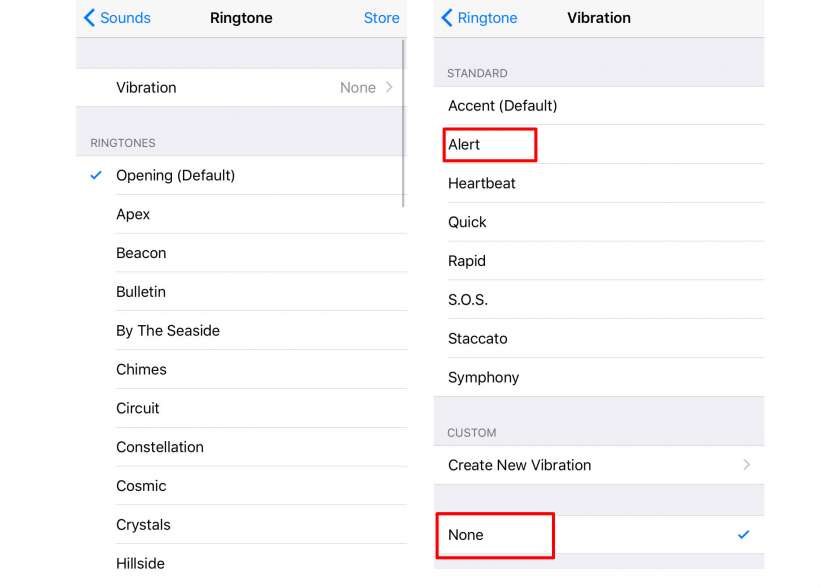 The iPhone 6s and 6s Plus not only vibrate when you receive a call but they also include a popping feature which can be jarring. This is part of the default ringtone of both devices. You can disable the popping feature while keeping the default ringtone. Here's how:
Open your Settings app on your iPhone 6s or iPhone 6s Plus.
Navigate to Sounds and tap the Ringtone panel.
Tap Vibration and scroll down to the bottom of the settings.
Tap "None" or "Alert"
Tapping "None" will disable the vibration and popping feature. Tapping "Alert" will only disable the popping noise while keeping the vibration alert enabled. You can also test other ringtones to use in the Sounds settings. Just tap the name of the ringtone you want to test under "Ringtones" and you will hear an example.