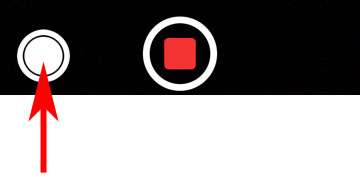 Yes, iPhone owners can capture a still photo while shooting video in the Camera app.
To take a picture while video recording is in progress, tap the white button next to the red video recording button. The white button will appear after video recording begins. Each time the white button is touched, the iPhone will capture a still photo without interrupting the video.
Both the video recording and still photos will be saved to the Camera Roll in Photos.