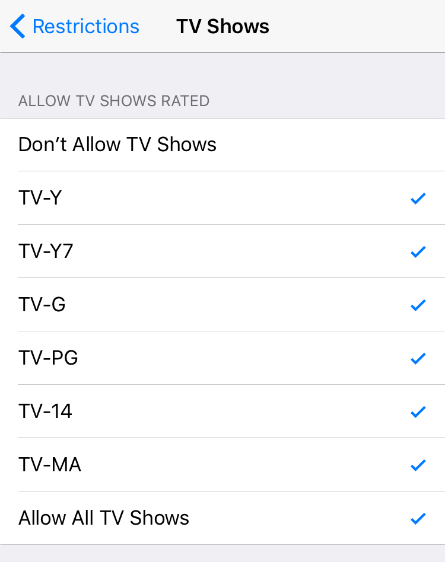 Just like with explicit music and R-rated movies you can block television shows rated TV-Y to TV-MA on any iOS devices. Here's how:
Open the Settings app on the device you want to restrict.
Navigate to General > Restrictions.
Enter or create a four digit passcode only you will know and remember.
Scroll down to the "Allowed Content" section.
Tap TV Shows.
Tap each rating you want to restrict. A blue check means that rating will be available to download on that device.
This will only block a user from downloading TV-MA rated television shows to the restricted device from iTunes. You can learn how to block websites with adult content here.
TV-MA stands for "Mature Audience Only." You can see a description of all the different television guidlines here.