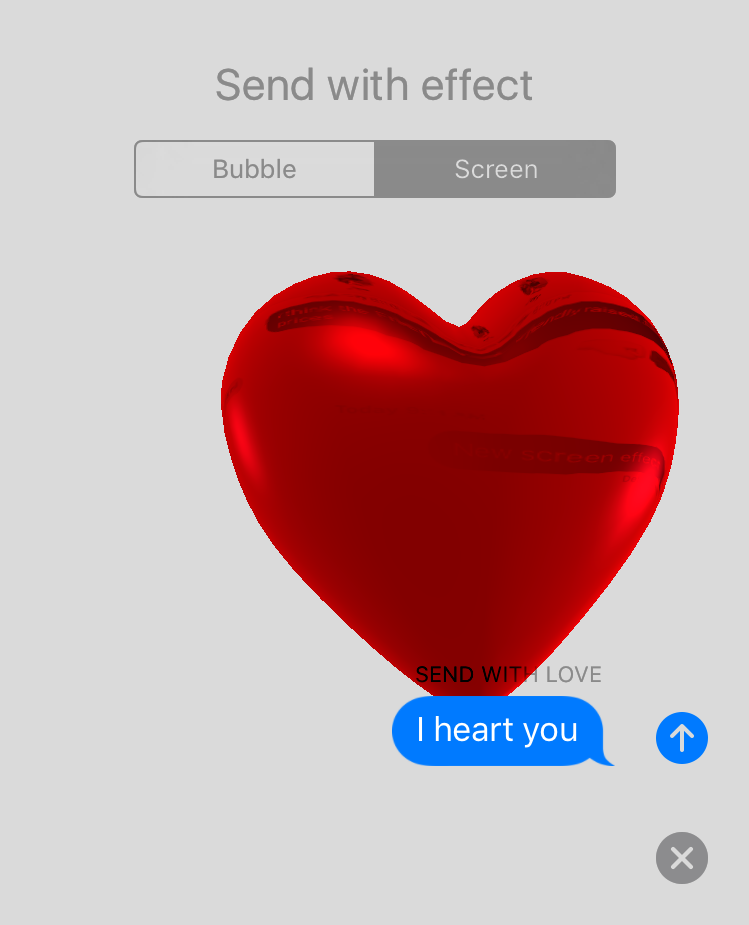 iOS 10.2 adds two new screen effects to the Messages app: Celebration and Send with Love. The 10.2 screen effects join the original 5 screen effects introduced in iOS 10. Here's how to send the Send with Love or heart screen effect on your iPhone or iPad:
Open your Messages app and select the contact or group you want to message.
Type your text message in the iMessage bar as you normally would.
Tap and hold down on the blue arrow until the "Send with effect" screen appears.
Tap Screen.
Swipe left until you find the effect you want to use.
Tap the blue arrow to send your text message with the selected effect attached.
The Send with Love effect is the third effect on the Screen Effects screen.