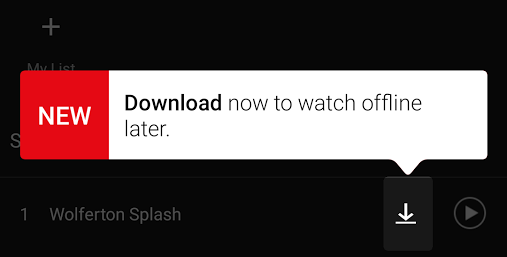 Netflix added the ability to watch movies and television shows without an internet or cellular connection on November 30, 2016. All Netflix subscribers with version 9.0.0 or later of the Netflix app installed on their iPod touch, iPhone or iPad can download select media for offline viewing. Here's how:
Open the Netflix app on your iOS device.
Tap the 3 bars in the top left hand corner.
Select Available for Download from the Menu screen.
Select the title you want to watch and tap the white arrow icon to start downloading. For television shows you need to tap the arrow for each individual episode.
The episode or movie will have a blue box with check mark when it is fully downloaded and ready for offline viewing.
Remember, not all movies and television series available on the app feature an offline viewing option. Offline viewing is available for all subscription plans and works on all supported iOS devices. The Netflix app currently requires iOS 8.0 or later.