Submitted by Marshall Walker on
Originally known as the "Macinbot," designer Philip Lee's collectible figure inspired by Apple's Macintosh Classic has been rebranded as Classicbot, and it is now available for purchase at classicbot.com for $27. Classicbot is geared towards anyone with a passion for classic computer designs and geek culture.
He/she is a little robot modeled after the affordable Macintosh Classic personal computer. Classicbot comes with removable magnetic arms, a font suitcase and MouseBot companion.
We have a few Classicbots available to giveaway. To receive a free Classicbot while supplies last, "Like" our Facebook page and leave a comment on the Classicbot post. We will randomly select 4 people to receive a free Classicbot figure.
Lee is currently working on an entire lineup of computer-inspired collectible figures. Up next is the Trashbot playset, followed by iBot G3. Trashbot is modeled after the classic icon and can be used as a working tiny trashcan. iBot G3 is molded in bondi blue transparent plastic and resembles an iMac G3 PC.
Trashbot will be available for pre-order in October.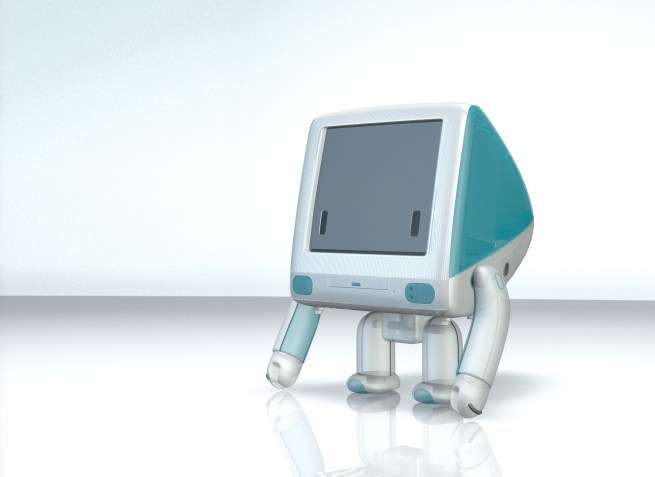 No purchase necessary. Giveaway ends on 09/22/17.