Submitted by Marshall Walker on
Hong Kong designer Philip Lee is now accepting pre-orders for his Macinbot Classic -- a collectible figure inspired by Apple's Macintosh Classic. The 7-inch robot resembles Apple's popular personal computer released in the 90s. The Macinbot is created from high-quality plastic, and it ships with a mini cardboard box, a little suitcase and his friend MouseBot. The robot can also transform into a computer thanks to its removable arms.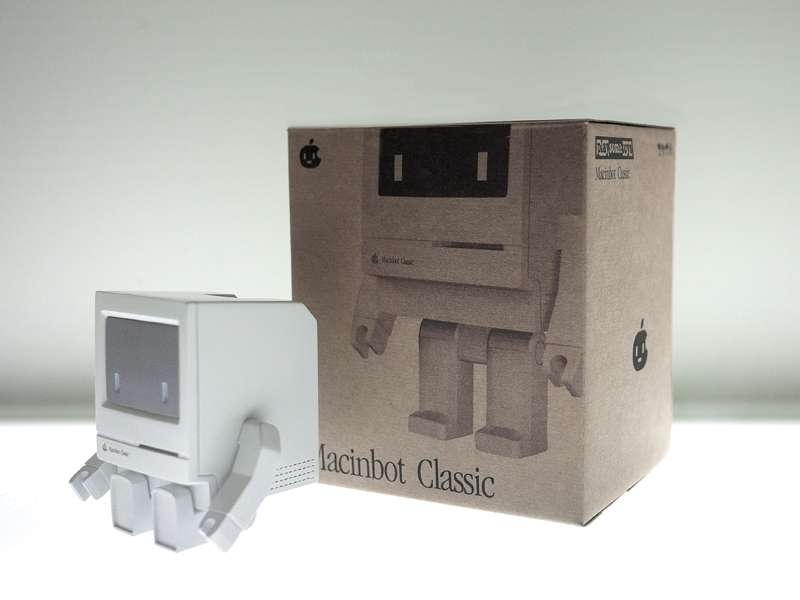 The Macinbot features a detailed design with fake ports, an on/off switch and his own cute parody of the Macintosh logo. The transformable robot made his debut at Toysoul 2016 in Hong Kong in 2016 and is now ready for pre-order.
The Macinbot Classic is available directly from www.macinbot.com for $25 plus shipping. He is estimated to begin shipping in June.
The Macintosh Classic was Apple's first personal computer to sell for less than $1,000 in the US. It was originally released in 1990 as the successor to the Macintosh Plus.