My ESPN app is sending tons of notifications and alerts, how do I stop them?
If you have all of the notification settings turned on in the ESPN app you can quickly become inundated with alerts that you don't care about. You can either turn off notifications altogether, or narrow them down to only what interests you. To turn them off altogether, head to Settings -> Notifications -> ESPN and toggle off "Allow Notifications."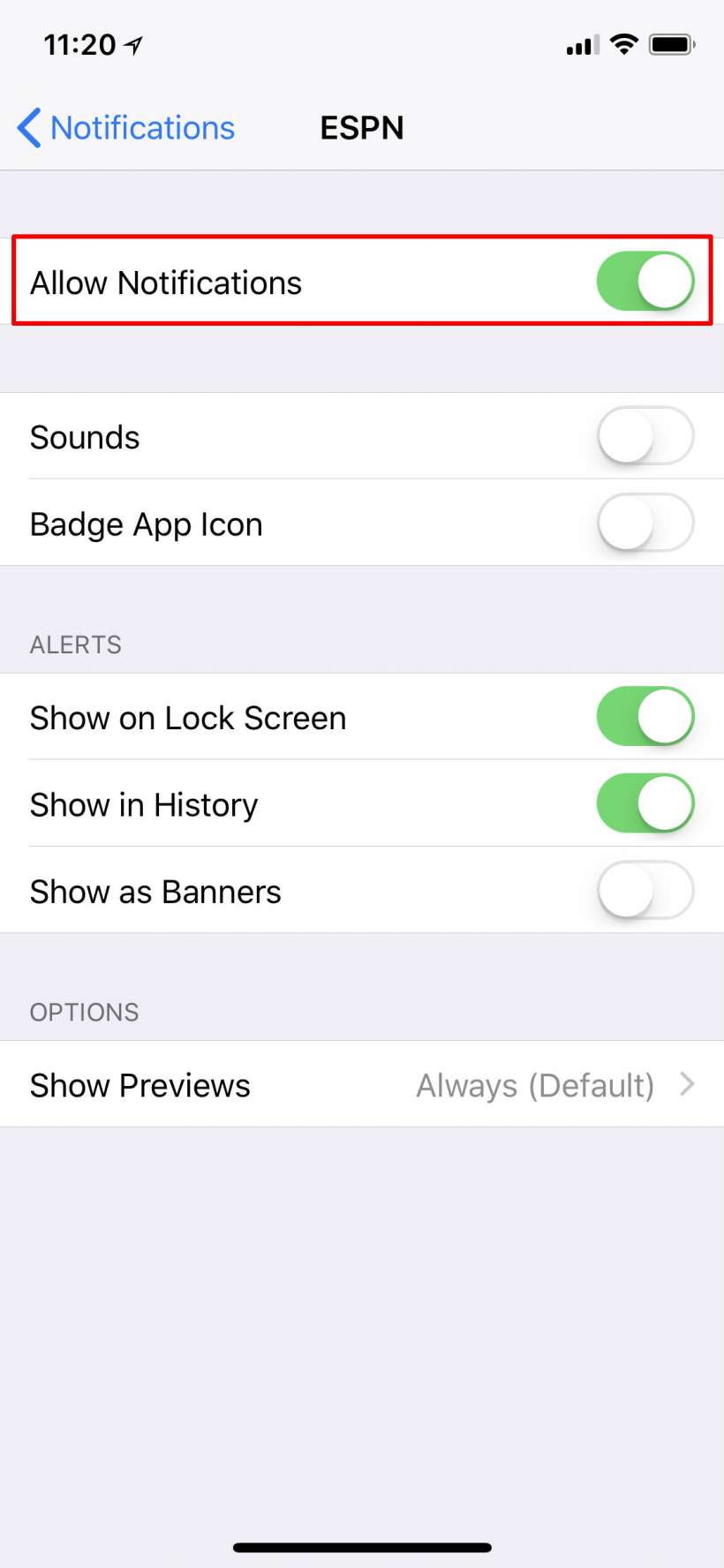 Otherwise you can open the ESPN app and go to Settings -> Favorites and Alerts and customize your notifications. Tap on any sport under My Sports and you will find toggles for various types of notifications. Same goes for any teams you may have under My Teams. At the bottom you will see toggles for Breaking News and more.