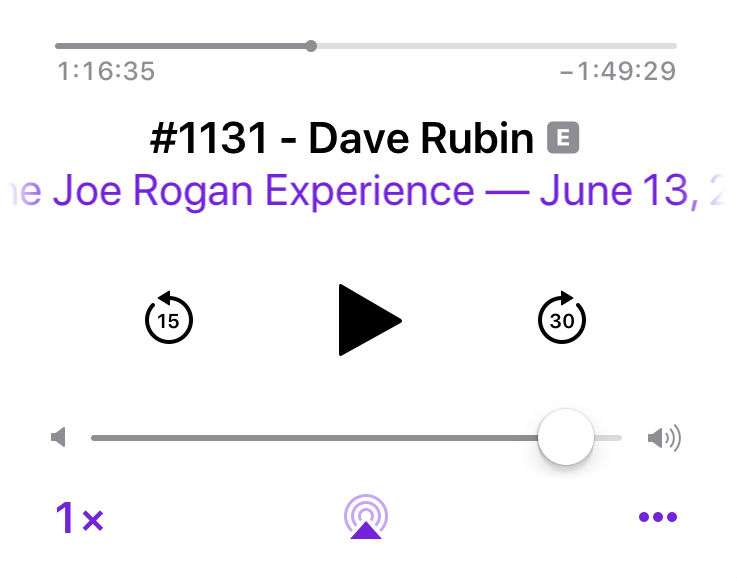 In iOS 12 or later you can choose your own custom skipping times for the Podcasts app. The Podcasts app previously featured 15 second buttons for skipping backwards or forwards. This is a great feature for skipping a few seconds of a podcast without having to use the slider.
To choose your own custom skipping time navigate to Settings > Podcasts. From here you can edit both the Back and Forward skip buttons. You can choose between 10, 15, 30, 45 or 60 seconds. Just tap the Forward or Back tabs under the "Skip Buttons" section.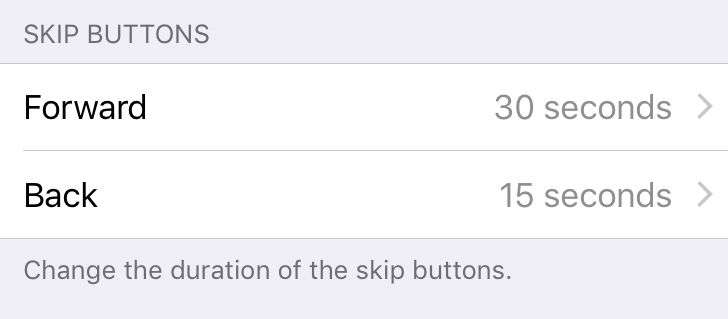 Being able to adjust the skip buttons is a great feature. You can extend the forward button all the way to 60-seconds for skipping commercials. The backwards button allows you to quickly jump back in case you missed something. This is especially useful for when you're trying to write something down, like a book recommendation.