There are plenty of Lightning to USB-C cables currently available. When it comes to cables there isn't all that much to consider - you want the right length for your needs (which is probably longer than the meager 3 foot cable that ships with iPhones), a cable that is durable and not going to split and fray near the connection points, and a cable that is going to work with your hardware. To meet that last criterion, you want a cable that MFi certified, which means it is approved by Apple and will work with your iPhone or iPad. If you are looking to make the switch to USB-C, here are some cables to consider (all of which are MFi certified):
Nomad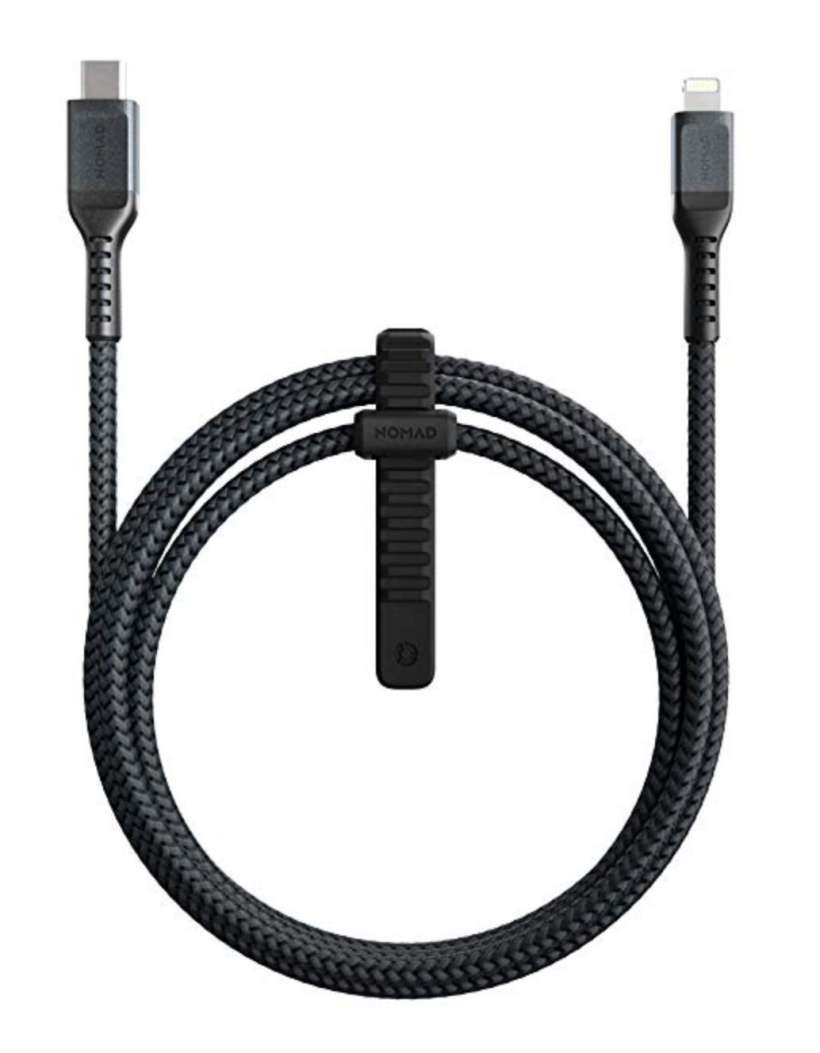 Nomad's Kevlar Lightning cable is the cream of the crop. As its name implies, its double braided Kevlar outer sheath and underlying metal alloy casing makes this cable extremely durable, and at 3 meters in length you wont have to compromise your comfort while laying in bed and trying to look at your iPhone while it is charging. It also comes with a silicone cable tie to manage the extra cable when you don't need it.
Nomad Kevlar Lightning Cable - 3 meters (~10 ft.)
Anker Powerline III Flow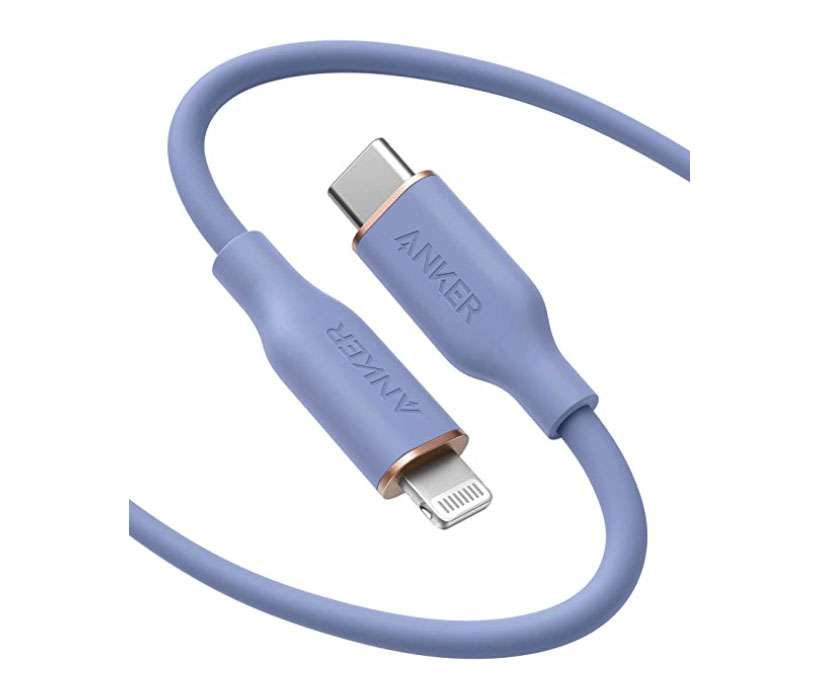 Anker is best known for its high quality power packs, so it stands to reason that they also make premium cables. Their Lightning to USB-C Powerline III Flow cable has soft silicone that is tangle-free and laboratory tested to withstand 25,000+ bends. It is 6 feet long and comes in a variety of colors, including white and black. Another option is the braided nylon Powerline+ II, which is tested to endure 30,000+ bends.
Anker Powerline+ II - 6 ft. (braided)
Native Union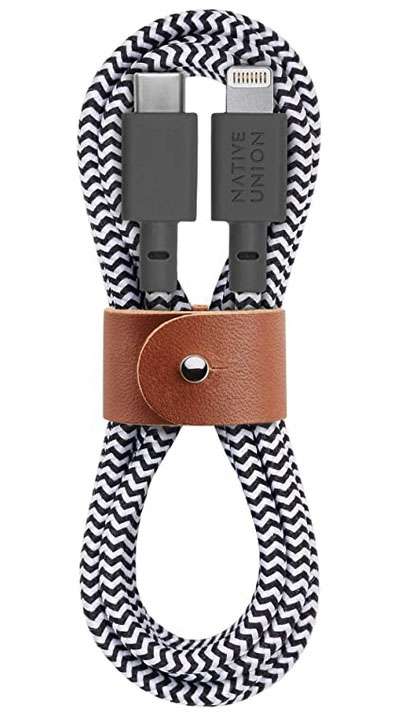 For those who like top-notch cables with a higher price to match, Native Union makes some of the more polished Lightning to USB-C cables. Not only do they feature high durability, but Native Union cables come in a variety of premium colors with a real leather snap strap for cord storage.
Native Union Belt Cable - 4 ft.
Braided colors include Cosmos, Indigo, Rose, Sage, and Zebra. Native Union also offers a 10 ft. version.
Belkin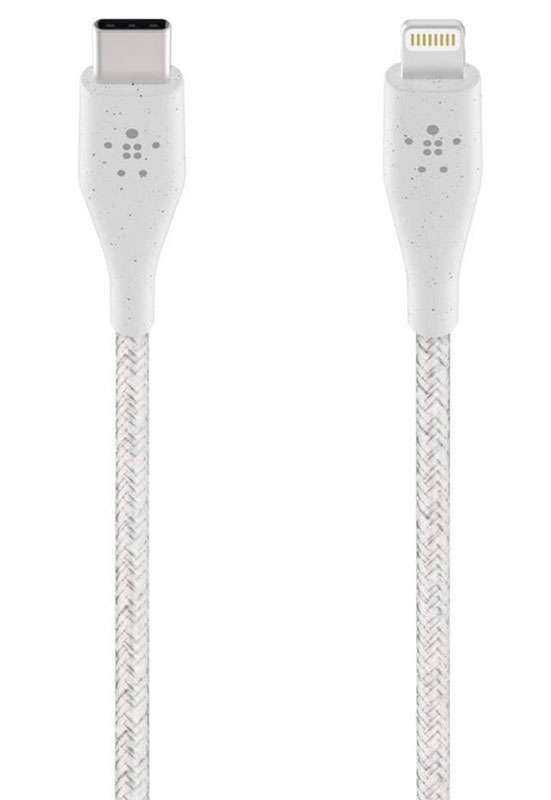 Another well known brand in chargers/cables/screen protectors space, Belkin's 4' Lightning to USB-C DuraTek cable is protected by a nice looking white braided nylon sheath that makes it "10X stronger than standard cables." It also comes with a strap to tie the excess cable.
Belkin USB-C to Lightning Cable + Strap
UGreen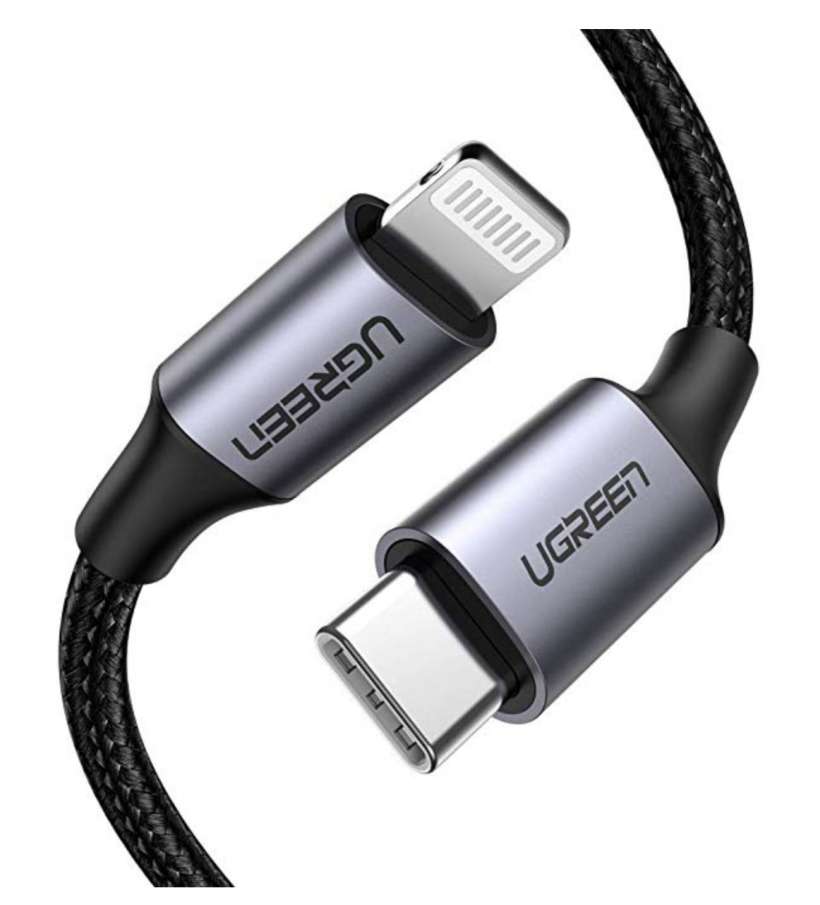 The most affordable cable on this list, UGreen's 3' Lightning to USB-C is nylon braided cable that is a cheaper replacement than Apple's standard, less durable cable.
UGREEN USB-C to Lightning Cable
iPhoneFAQ is a participant in the Amazon Services LLC Associates Program, an affiliate advertising program designed to provide a means for sites to earn advertising fees by advertising and linking to Amazon.com.