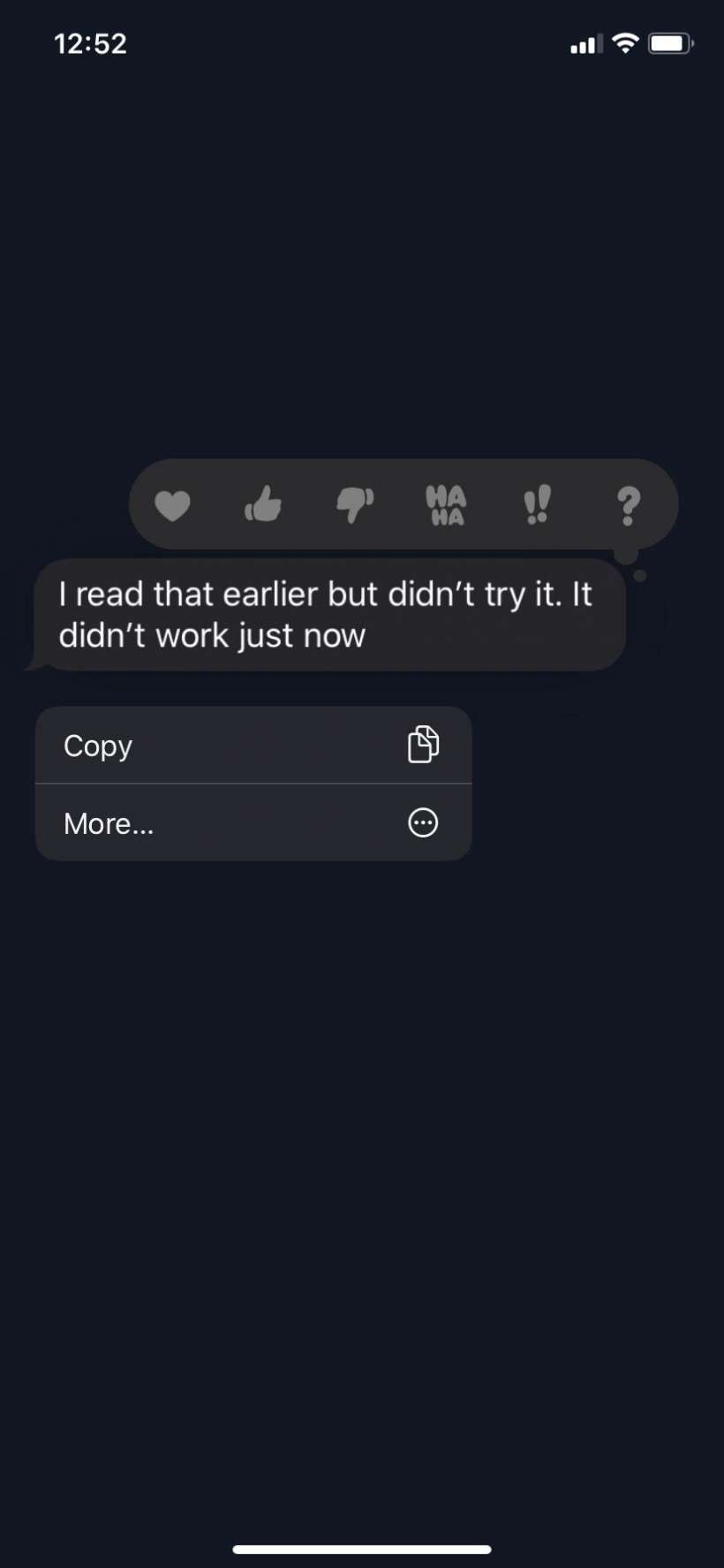 The iPhone offers a variety of ways to spice up your messages, such as the ability to add animated screen effects and Stickers. You can also respond to text messages with effects that include a heart, thumbs up/down, haha, exclamation point and question mark. You can attach any of these message icons to a text bubble in the iOS Messages app. Here's how:
To attach the heart or any other icon to a text bubble, just lightly press and hold the bubble that you want to respond to. This will bring up a menu of all the availble text effects that you can choose from. Tap the icon you would like to send, and it will automatically attach itself to the text bubble. The recipient of the text effect will be notified like a regular text message.
This will only work if you send the effect to someone with an updated iOS device.