How can I check my Netflix devices? Where am I signed in to Netflix?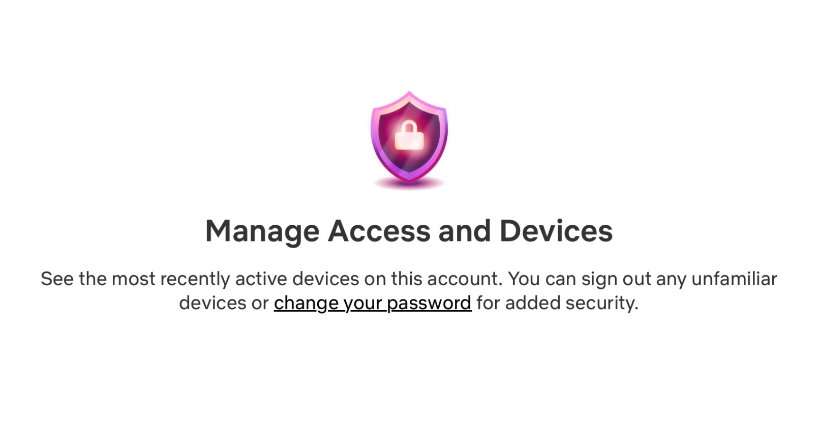 Netflix has begun enforcing its password sharing policy in several countries, including New Zealand and Canada. The company plans to roll out sign in restrictions to additional countries over the coming months. This means it won't be long until US subscribers are affected.
Officially, Netflix accounts are only permitted to be shared among people in the same household. Changes to the Netflix app will require a primary location, with various methods to verify an account being checked by Netflix to prevent passwords from being shared. Extra members can be added as a sub-account for an extra monthly charge, and profiles can be transferred to a new sign-in.
Netflix makes it possible to manage account access and devices, which also shows the location and IP address of those using your account. Follow these steps to see where you are signed into Netflix:
Sign in to the Netflix.com website
Click your profile
Select your avatar and choose Account
Click Manage access and devices
From here you can see the most recent devices using your account