What health data can Apple Watch measure? What health sensors does Apple Watch have?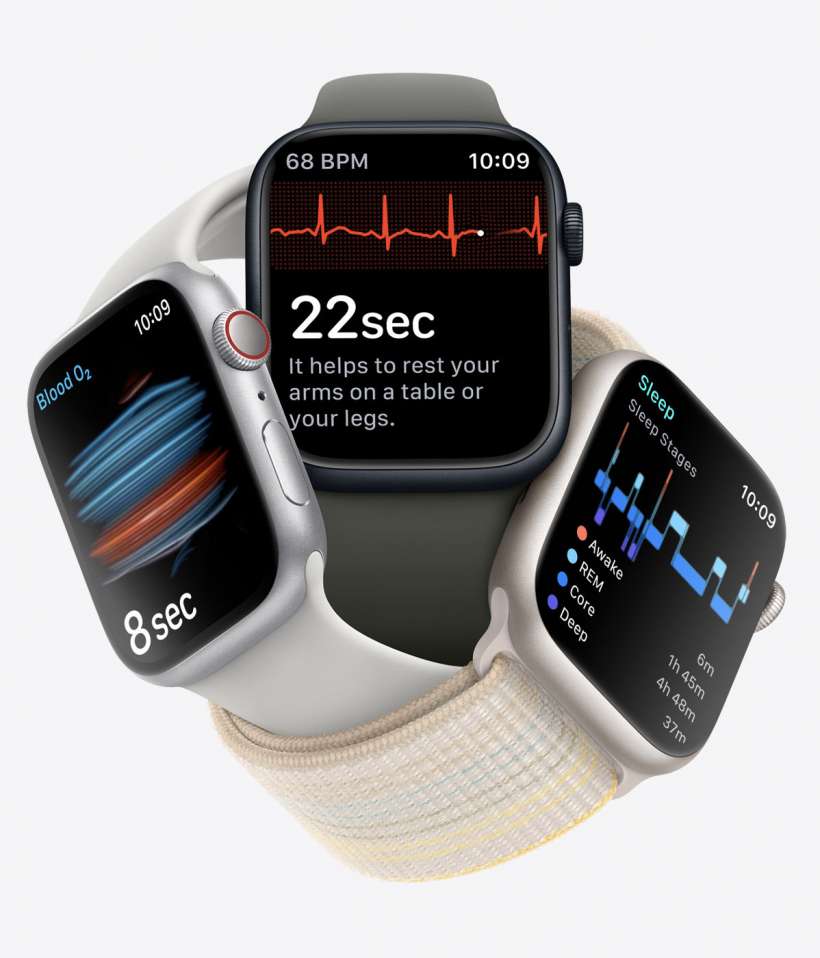 Apple Watch continues to add new ways to measure personal health metrics, thanks to specialized components inside the device. The Apple Watch Series 8 and later includes a variety of sensors to collect biometric data from the wearer. Information can then be viewed and tracked in both the Health app and the Fitness app.
Apple Watch Series 8 and later includes the following biometric sensors:
Blood oxygen sensor (SpO2)
Electrical heart sensor (ECG)
High dynamic range gyroscope (motion tracking)
High-g accelerometer (fall / crash detection)
Optical heart sensor (pulse rate)
Wrist temperature sensor (body temperature)
Look for additional sensors in future models, as Apple works on research and development of new health features.