How can I use multiview on Apple TV? What does multiview do?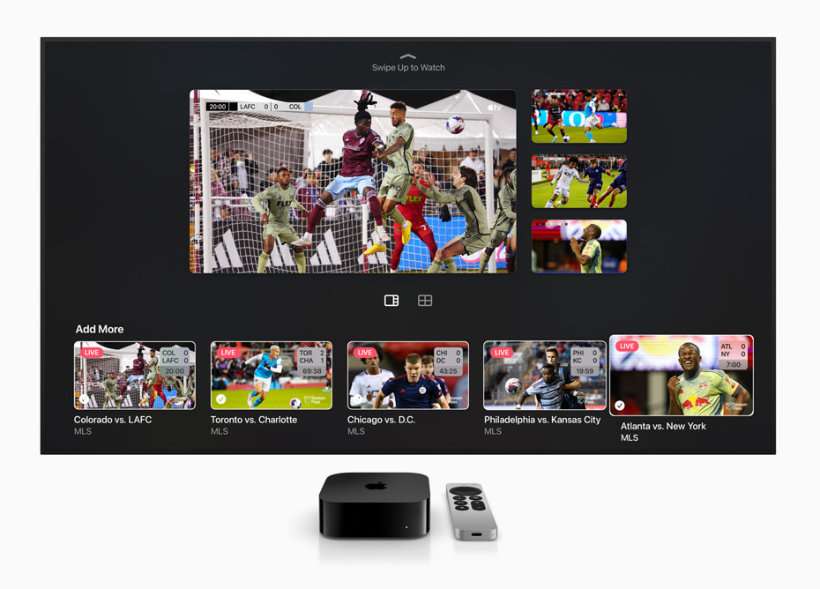 Apple TV owners now have access to the multiview feature, allowing them to watch up to four simultaneous sports streams at once. This feature was announced by Apple in May 2023 and is only available on Apple TV 4K and not on older models.
Currently, multiview supports Major League Soccer matches, Friday Night Baseball games, and select MLS and MLB live shows. When using multiview, Apple TV owners can easily switch between quad-screen, split-screen, and fullscreen views. If watching four games simultaneously is too much, the device can be switched to a split-screen view or focus on a single game in fullscreen mode.
To activate multiview, simply select the live games you want to watch from the lineup at the bottom of the screen. You can also choose which match is prominently displayed during a multiview session. Audio settings can also be adjusted to choose which games are featured.
To use the multiview feature, your Apple TV must be updated to tvOS 16.5 or later. You can update your Apple TV by going to Settings -> System -> Software Updates -> Update Software and following the prompts. While multiview is currently limited to sports content, Apple may expand it to other types of programming in the future.