Submitted by Chad Shmukler on
Nullriver has released a new beta version of their revolutionary application manager for third-party software on the Apple iPhone. The latest version, 3.0 beta 3, includes a host of new features and a completely redone interface.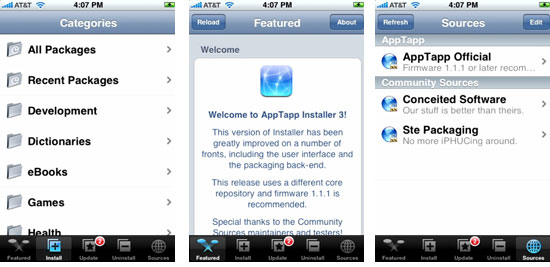 The new release provides a much easier to navigate interface which replaces the old single list layout of earlier versions. Applications, like before, are organized into categories but these categories now behave as collapsing folders rather than simple list headers.
AppTapp has plenty of other new features as well, such as the ability to install all available updates, the ability to add/manage application sources, and the ability to restart SpringBoard when required. The new version also senses and