Submitted by Bob Bhatnagar on
Now you can protect the privacy of your phone number with the iPhone app Burner. Not only can you create a temporary alias phone number that will appear as your caller ID with outgoing calls, the number will kick incoming calls to your line and/or an anonymous voicemail automatically. The numbers work with text messaging as well.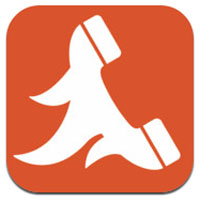 When you're finished using the number it can be deleted forever. The developer Ad Hoc Labs explains that Burner numbers are great for "dating, job searches, short-term projects, craigslist transactions, Twitter, Tumblr, and other social media" or for any other time you don't want to distribute your real phone number.