Submitted by Frank Macey on
Most of the time we see products such as cases that convert the iPad into a notebook computer. The ClamCase is one example which simply adds a keyboard to the iPad display. Now the makers of ClamCase have their sights set on iPhones with the upcoming ClamBook.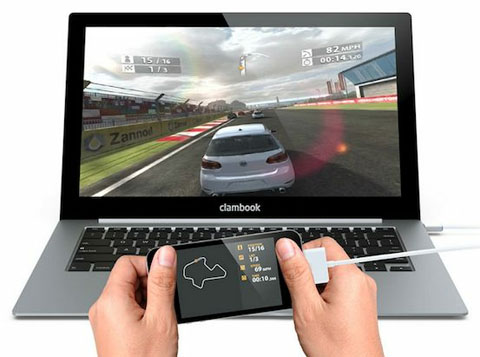 ClamBook connects to your iPhone, providing a full 16:9 LED backlit laptop display and normal sized keyboard. Since the smartphone is the brains of the ClamBook, the unit is extremely thin and runs cool. The built-in battery powers the screen and charges the iPhone when connected.