Submitted by Marshall Walker on
Tired of having to search Gmail, Google Drive or Dropbox individually while trying to locate an individual file? A new app by Peoplematics allows you to search for emails and files on your iPhone at the same time. Findit features a simple UI that is easy to use, but where it really shines is how you are able to search for items. The app allows you to search for a file or email by entering a person's name, a time or what type of file you're looking for. The time and type options are interesting features because you may not always remember the name of a file you're looking for, but you may remember when you downloaded it, or what type of file it is.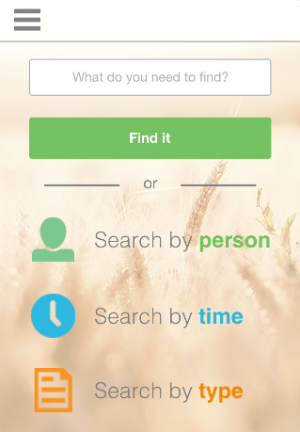 You can either begin a search by typing in a keyword, or by tapping one of the three search categories. For example, you can tap the "Search by time" option, then select a time frame, and then add a keyword to narrow your search. The UI is really simple to use, and the many search options plus filters allow you to easily narrow your searches down until you find what you're looking for. However, there are not many options once you locate the file.