Submitted by Marshall Walker on
It is going to be tough to convince some iPhone users to leave their stock iOS keyboard for a third-party offering, but Flesky is determined to do just that. The Flesky Keyboard for iOS 8 devices, which already offers plenty of themes and extra features, has been given another major update today. Version 5.0 of the app brings more extension options such as GIF support and a one-handed mode. Users can use extensions to easily add or remove new features they enjoy to their keyboard, like adding a fifth row for numbers. The update also includes new themes and some bug fixes.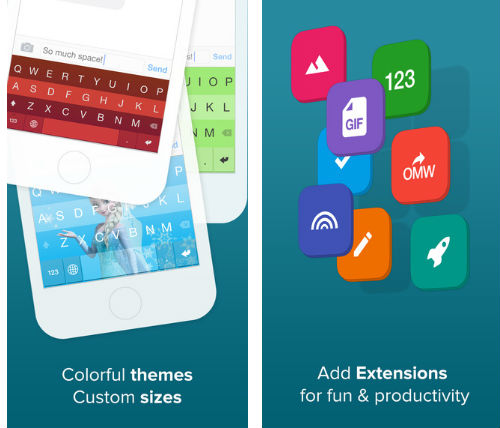 Flesky claims to be the fastest keyboard in the world with its accurate auto-correct and easy to use gesture controls for adding punctuation, deleting words and more. The app also includes plenty of fun themes, like The Hunger Games, 800 Emojis and the ability to earn bagdes and rewards.