Submitted by Marshall Walker on
Case manufacturer LifeProof today unveiled its newest waterproof iPhone 6 case at CES 2015 in Las Vegas, Nevada. The Fre Power is not only waterproof up to 6.6 feet, but it is also equipped with a 2,600 mAH battery, which LifeProof claims will double your iPhone's battery life. The backup also features "smart charging technology" that allows it to shut itself down when your battery is fully charged.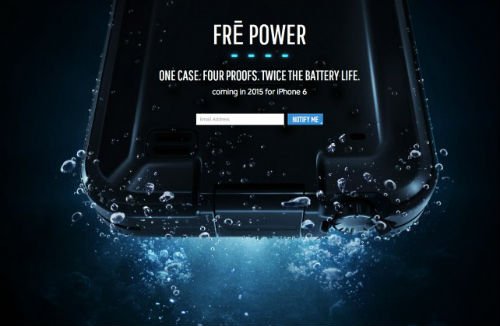 LifeProof also claims that its Fre Power case will protect your iPhone from falls as high as 6.6 feet, and that it is dust and snow proof. Pricing and availability are unknown at this time, but you can sign up for a Fre Power email notification at LifeProof.com.